GTA V is teaching autonomous cars how to drive
Researchers are using Grand Theft Auto V in autonomous car simulation tests.

Published Sat, Apr 22 2017 5:52 PM CDT
|
Updated Tue, Nov 3 2020 11:55 AM CST
Researchers and engineers are using Rockstar Games' huge open-world Grand Theft Auto V game to help autonomous cars drive better.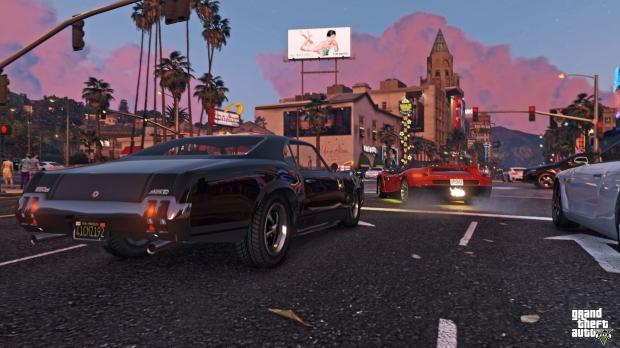 Anyone who's played GTA V knows the world is bristling with AI drivers who react and interact with the environment, and there's tons of randomized events that mimic real-world happenstance. Key researchers are using GTA V-derived code to power simulations and test scenarios to test the software that runs autonomous vehicles--in a sense the vehicles are "playing" the games, learning from interactions within the world itself, and more importantly the mistakes they make. This generates tons of data for the vehicle's "brains" to learn from, and gives engineers valuable information in the process.
The vehicle's machine-learning algorithms are put through their paces via simulations, which act as the other half of testing outside of the cars testing their skills on actual roads. With its myriad of cars, people, and dynamic physics-filled sandbox GTA V is the perfect virtual testing ground for driverless cars to learn from. Researchers at Intel Labs and Darmstadt started using GTA V for autonomous vehicle testing last year, and now other teams have picked up on it.
Using GTA V for their tests, Google's self-driving car project Waymo is able to run simulations where cars drive 3 million miles per day.
"Waymo uses its simulators to create a confounding motoring situation for every variation engineers can think of: having three cars changing lanes at the same time at an assortment of speeds and directions, for instance," Bloomberg reports. "What's learned virtually is applied physically, and problems encountered on the road are studied in simulation."
Los Santos' roads may not be safe from crazy players, but its fictional world is being used to make our real roads even safer.
Related Tags