Bethesda will give all Xbox One and PlayStation 4 owners a chance to sample Prey before it launches in May.
Prey is getting a one-hour free demo on April 27, but the trial is only available to PS4 and Xbox One owners, so PC gamers won't get to try it out. The demo grants full access to the first hour of the game, which is quite...unusual, considering there could be some pretty huge spoilers at the beginning.
Available April 27 on PlayStation 4 and Xbox One, Prey Demo: Opening Hour puts you in the role of Morgan Yu at the very start of the game. Your first day on the job quickly takes a dark turn, with aliens hunting down any surviving crewmembers, including you. Should the Typhon reach Earth, life as you know it will end. So slip into your TranStar uniform and download the demo in order to stop the alien invasion and save humanity."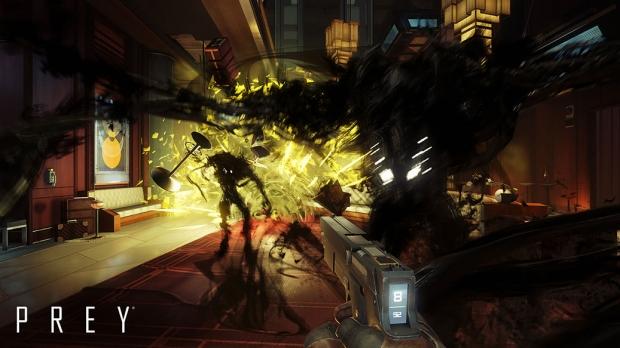 Arkane Studios, who's developing Prey on all platforms, recently said that the game's scope and audacity is "mind boggling."
In fact, Arkane's Lead System Designer Seth Shain says Prey is quite mind-boggling. "The sheer audacity of what we have dared to build in this game, it's a little bit mind-boggling to me," Shain said in a recent interview with GameTM magazine.
"The fact that we were able to stuff it all into this package called Prey is kind of amazing; it's a testament to the team and the passion of the developers we have here. Everybody shared in this vision and really wanted to see this thing through the end."
"The scope of it, the audacity of it, the hubris of it," Shain concluded. "I think we've made a game that is bigger than the team that we have and I think we are pulling it off. I'm thrilled with how this game has come out."
Read Also: Prey's Typhon aliens feel right out of the Twilight Zone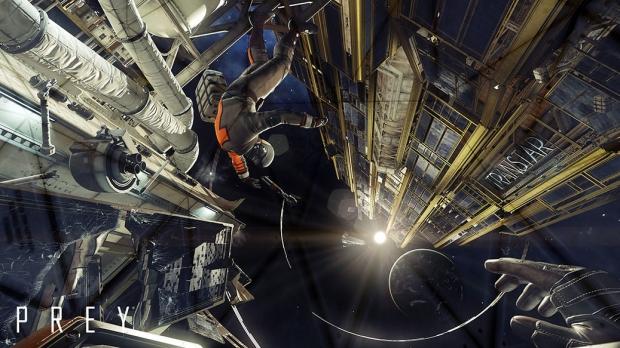 "I keep having this dream. I'm staring at the black between the stars. There's something there. I know there is. I can't see it, but it sees me. It sees...everything."
Remember that Prey looks to have quite a bit of cerebral thriller elements to it, and I've even said it looks like a mix of Dead Space, Twilight Zone/The Outer Limits, and classic FPS action.
But as Arkane's president and Prey's game director Ralphael Colantonio says, Prey isn't a horror game...although it does have a distinct psychological thrill dimension.
"It's not horror. The psychological thrill dimension is morphed around the theme of identity. You know, who are you exactly as Morgan Yu," Arkane president and creative director of Prey Raphael Colantonio said.
"Prey is not a sequel, it's not a remake, it has no tie with the original. You have to look at it as a re-imagining of the IP," Colantonio affirms.
Colantonio goes on to say that players can learn quite a bit from aliens themselves--those murky, inky creatures that seem real but also not, there but also smoky and incorporeal, almost like the X-Files' weird black oil symbiote. In fact, you co-exist with the infection--the Typhon--in a kind of symbiosis: the black oil gives you powers and likely slowly infects your body, spreading its taint throughout the main character Morgan Yu.
"Prey isn't just about shooting aliens. It's more of a hybrid game where narratives mix with action and a little bit of an RPG layer. So you have some weapons, but you have lots of other things too, including powers you can learn from the aliens themselves."
Prey will release on PlayStation 4, Xbox One and PC on May 5, and the one-hour demo trial will drop on April 27 on PS4 and Xbox One.