Nintendo focused on gameplay over visuals in Zelda BOTW
Yet the game is still damn beautiful.

Published Wed, Mar 29 2017 2:28 PM CDT
|
Updated Tue, Nov 3 2020 11:56 AM CST
Zelda: Breath of the Wild is absolutely one of the best games I've ever played, and easily in 2017's top games so far. I'm utterly enchanted with the wide open world of Hyrule, and Nintendo proves that they can indeed make an amazing system-seller, and the game even redefines the open-world genre as a whole. Interestingly enough, the devs put more emphasis on performance rather than visuals. And that says quite a bit since the game is still quite beautiful.
With Zelda: Breath of the Wild, Nintendo chose to put their strongest focus on delivering consistent responsiveness and performance in their vast and technical open world. Amazing graphics and visual flair came second to ensuring gamers had a stable environment to play in, and given the complexity of its physics system alone, this is no small feat. Despite putting visuals on the back burner, the game is absolutely beautiful at times. Could you imagine how incredible it'd look if art and graphics were a top priority?
"As the team responsible for the design and art, of course we wanted to deliver beautiful and realistic visuals, but what we fixated on most was designing the visuals so that they matched the features of the game and facilitated comfortable play for the user," Technical director Takuhiro Dohta said in a recent Nintendo video.
"So when it came down to deciding whether ot make the game prettier or improve response during play, we always chose to priotize the features of the game and improved response. I hope that players will experience the world themselves rather than simply watching the videos of the game."
Read Also: Nintendo Switch Review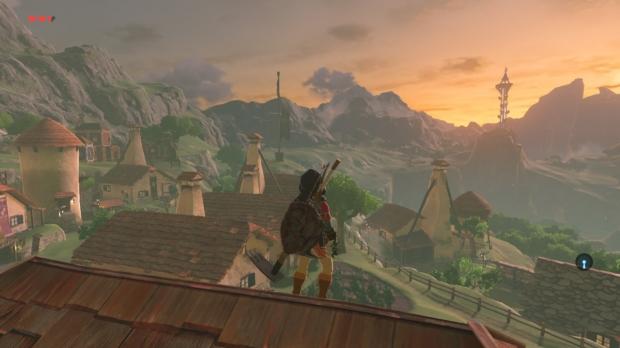 Game director Hidemaro Fujibayashi echoes past quotes about how the game is built around doing things your own way. There's no right way to do anything in the game, and you can experiment and do some amazingly awesome and creative things in Hyrule. It's pretty much like this: if you think you can do it, you probably can.
"This game had a lot of technical strong points, such as the vast and seamless world, but what I most want players to notice is how each player has their own unique gameplay experience," game director Hidemaro Fujibayashi said.
"When we were creating the game, we created it so that the player can do almost anything they want to do. There is no correct way to play this game, so I hope that you all find a playstyle that you enjoy."
Zelda: Breath of the Wild is out now, and if you haven't played it yet, do everything you can to fix that right away. It's definitely a strong contender for GOTY 2017 to say the least.
Related Tags