EA Origin Access now has a $30 yearly subscription
EA price matches its console-based offering to give PC gamers more bang for their buck.

Published Fri, Feb 17 2017 9:36 AM CST
|
Updated Tue, Nov 3 2020 11:56 AM CST
Like its console-based offering, EA's PC gaming Origin Access service now has a $30 a year subscription option.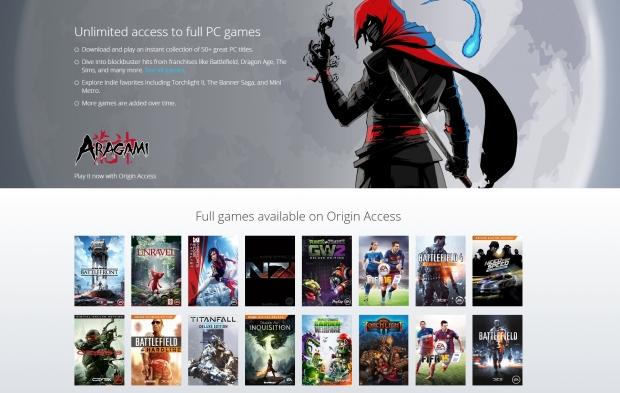 Up until now Xbox gamers got preferential treatment when it comes to EA's subscription-based Access service with a tidy $30 a year rate. PC gamers that used EA Origin, however, had to pay a flat $5 a month to equate about $60 a year. EA has now done away with that favoritism t make EA Access and Origin Access have the same yearly price.
"Join now for your free 7-day trial, then it's just $4.99 a month or $29.99 a year. Cancel anytime," reads EA Origin's updated site.
If you're unsure what Origin Access is, it's a service that gives you direct access to a huge vault of older and newer EA games. Unlike PlayStation Now, these games aren't streamed, and you actually download the games to your PC. So there's no worries of latency issues, downtime, etc.
As an added bonus you also get 10% off game purchases in the store, and access to new betas, trials, and early tests.
Mass Effect: Andromeda will be the latest early start bonus for Origin and EA Access members, and you'll be able to play a 10-hour demo of the game on March 16, giving you a five-day head start over everyone else.
It's great to see EA pull this weird favoritism and embrace PC and consoles with an equal price.
Related Tags