Steam winter sale is live...prepare your wallets!
Steam brings annual holiday cheer in the best way it knows how: by smashing your wallet and filling up your backlog.

Published Thu, Dec 22 2016 4:04 PM CST
|
Updated Tue, Nov 3 2020 11:57 AM CST
Steam spreads holiday cheer with deep discounts on some of 2016's best games, so prepare your backlogs!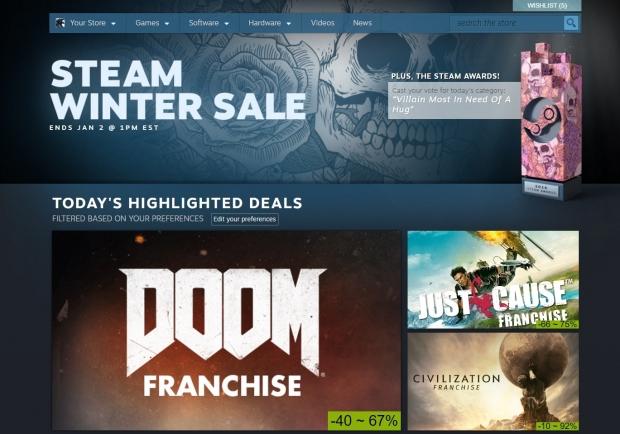 Steam's Winter Sale is here, and it has some pretty nice discounts on some pretty amazing titles. The selection is impressive and there's something here for everyone, even if you've waited until now to pick up some of this year's best games like Watch Dogs 2, Skyrim: Special Edition, Deus Ex: Mankind Divided--and almost all of Steam's Top Sellers have been discounted.
Notable sales include (but absolutely aren't limited to): DOOM at $20, the excellent Diablo-style ARPG Grim Dawn is just $14, the must-have amazingly-fun-with-mods Fallout 4 is $20, the impressive caveman FPS Far Cry: Primal is just $24.99, the janky-on-PC Dishonored 2 is $40, Adam Jensen's excellent Deus Ex: Mankind Divided sequel is just $20, Ubisoft's incredible open-world Watch Dogs 2 is a steal at $40, the remastered Skyrim: Special Edition gets slashed by $10 to just $30 (a must-have for any new PC gamers, and don't forget the mods!), and a whole smattering of indie games are just $2.99.
Check out our game reviews below for more info on some of our favorite games of 2016:
Oh and don't forget to cast your daily votes for the Steam Awards!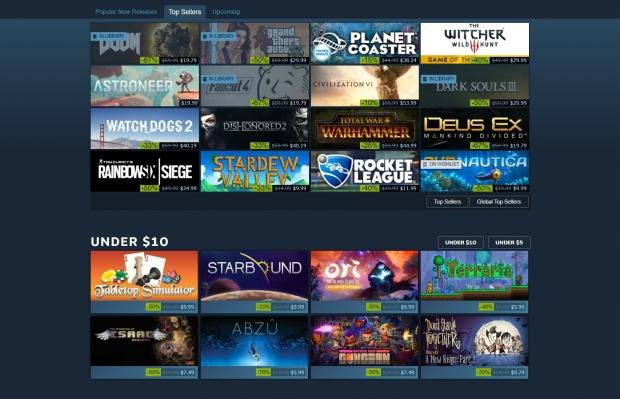 Related Tags