Armed with the power of modern day CPU and GPU tech, the devs at Ubisoft can make finally realize their complete vision for Beyond Good and Evil 2--in many ways, the sequel will be everything the devs weren't able to achieve in the first game, and those ideas have been kept alive for quite some time. Michel Ancel, the creative director behind the project, affirms the game will be massive in scope and will even take on interstellar juggernauts like Star Citizen.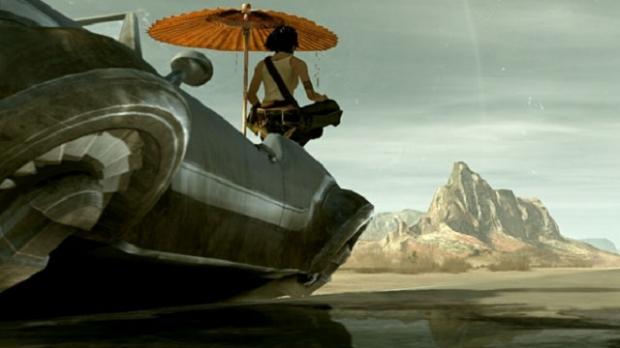 Beyond Good and Evil 2 is officially in full-fledged development, with Michel Ancel and Ubisoft Montpellier working in tandem to make it. In fact, the game has been in development for quite some time: in a recent interview with Kotaku, Ancel revealed that he's been working on the game for five years now, and that it's "a very serious development for Ubisoft." The game has taken so long because the tech needed to make it wasn't accessible to everyday consumers until the arrival of current-gen consoles.
Ancel continues by saying that Beyond Good and Evil 2 will have a heavy focus on interplanetary travels--something that wasn't really possible with the first game. And he says it's working.
"Even on Beyond Good and Evil 1 it was supposed to have space travel and all these things but we were limited. The big thing that is really cool is that the consoles are now so powerful [...] The amount of memory the CPU has, you can do those things now. It's not 'Oh, we will never do it.' It's working."
"I've been working on [Beyond Good and Evil 2] for a long time, on the technologies that allow you to create those kinds of games - tools to draw the big planets and things like that. We're confident on the quality and that we can achieve that kind of game." Ancel affirmed in the interview.
Read Also: Star Citizen becomes the most ambitious game EVER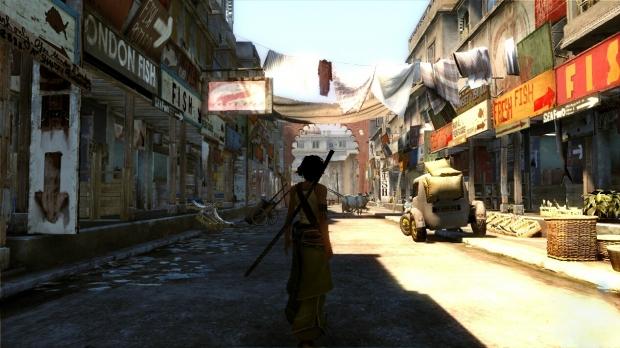 Now that the tech is available, other developers are also trying to manifest their own sci-fi endeavors similar to Ancel's original vision with Beyond Good and Evil.
The dev says that he's well aware of most of them, including Star Citizen, and even says that Beyond Good and Evil 2 is more advanced that the landmark space omni-genre adventure.
"It's like the gold rush on planets. We're looking at games like Star Citizen and seeing they have these big planet systems and thinking 'We have the same problems but we are more advanced on this side, [whereas] they're doing something nice on this side.'"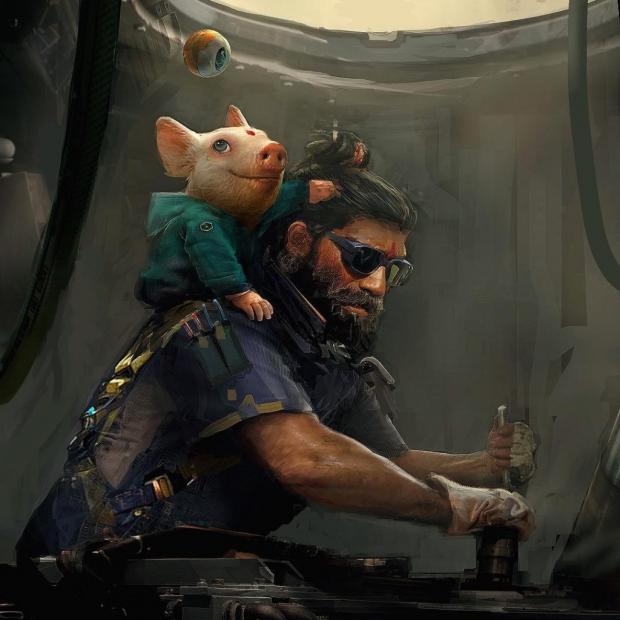 In fact, the team's vision for Beyond Good and Evil 2 is so massive that they originally couldn't fathom how to start building their galaxy.
"[We had] big questions that are so big you can't know the answers because no physics engine can handle all of the dimensions and speeds and things like that. It's like 'Okay, if no physics engine can do it, how can we achieve that?' [There's] millions of behavioural AIs, systems, and giant spaceships crashing on big planets," Ancel told Kotaku.
It'll be incredible to see how Ancel and Ubisoft Montpellier are able to adapt their massive interplanetary opus in game form, but don't expect it any time soon: the dev is careful to admit that Beyond Good and Evil 2 is a long way from release.