A major update is now available for Civilization VI, adding DirectX 12 support (meaning potentially improved performance), new maps, a new scenario, and a metric tonne of polish to every aspect of the game.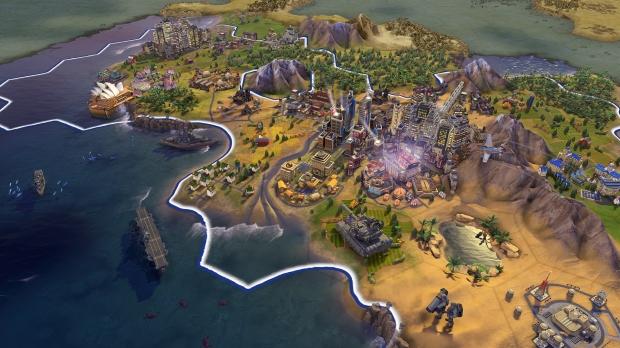 The new maps are "Four-Leaf Clover" and "Six-Armed Snowflake." Playable offline and on, they encourage conflict by forcing you to move to the center. The new scenario meanwhile, is named Cavalary and Cannonades, so it's not hard to imagine what's in store.
As for the polish, that touches on gameplay, balance, AI, bugs, graphics, multiplayer, interface, and audio, among other things -- like I said, every aspect of the game. The list is too long to post here, so hit the source if you want all the details.
Boot Steam now to grab the update.