The ties between the 2014 'Godzilla' reboot have become a little more obvious in today's new trailer for the 2017 monster mash 'Kong: Skull Island' which offers a new origin story for one of Hollywood's most enduring monster myths.
Starring Tom Hiddleston, Samuel L. Jackson, Brie Larson, John Goodman, Jing Tian, Corey Hawkins, Jason Mitchell, John Ortiz, Shea Whigham and Toby Kebbell. 'Kong: Skull Island' takes place in a much wider monster universe, which is set to continue with 'Godzilla 2' in 2018, before leading up to 'Godzilla VS Kong' in 2020. The studio is promising to also unleash other characters from Toho's Godzilla universe into future movies, including Rodan, Mothra and King Ghidora.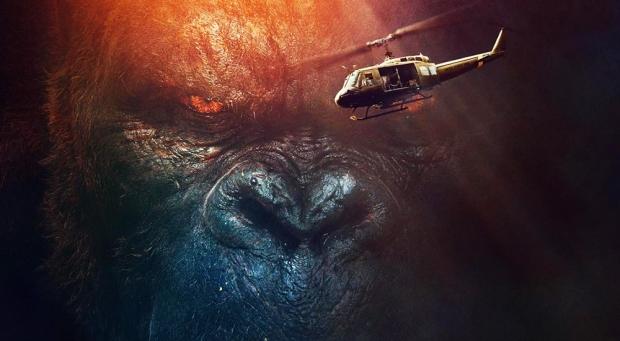 'Kong: Skull Island' is set to hit cinemas worldwide next March.