Google Play Music receives an overhaul today, complete with personalized music, a new home screen, and an auto generated offline playlist.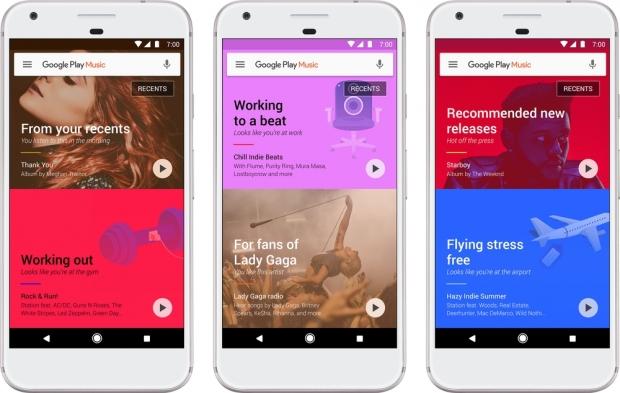 The new version of the app exploits machine learning to curate song lists for you based on what you like, where you are, what you're doing, and the weather, among other things. So whether you're chilling at home or about to work out, it has the soundtrack for you (or claims to, anyway).
The reworked home screen also takes advantage of Google's machine learning and is designed to always present you with the music you care about most at any given moment, whether it's your favourite new album or the after work playlist you listen to regularly, or whatever else.
You should be able to grab the app now through the Play Store, but if not, you can find the APK here.