Mass Effect: Andromeda multiplayer beta is console-only
PC gamers won't get the chance to sample Mass Effect: Andromeda's new multiplayer in the first closed beta test.

Published Wed, Nov 9 2016 5:36 PM CST
|
Updated Tue, Nov 3 2020 11:57 AM CST
BioWare has opened up sign-ups for Mass Effect: Andromeda's new closed multiplayer beta test, but PC gamers need not apply: the platform isn't supported in the beta.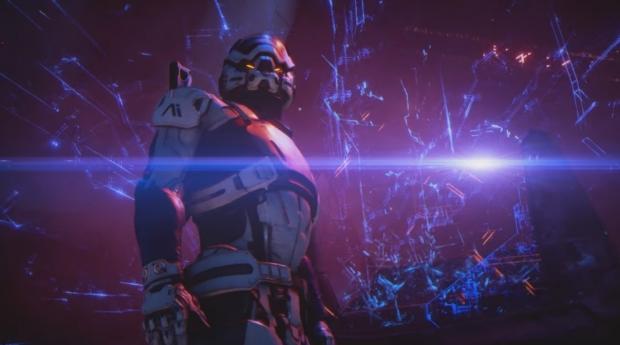 Online multiplayer is returning in full force for Mass Effect: Andromeda, and the devs are keen on stress-testing their servers and optimizing the game via closed betas.
So I decided to sign up and get my request locked in. After setting up my BioWare Beacon account and answering a deluge of questions regarding my play habits, I found a not-so-surprising tidbit upon the completion page: Mass Effect: Andromeda's beta test is exclusive to PS4 and Xbox One.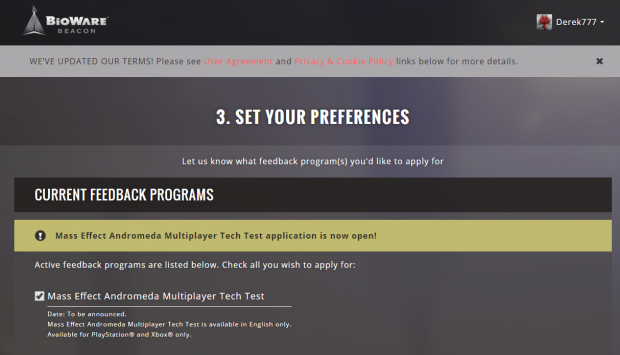 I can't say I'm surprised about this, especially given how most gamers own consoles. But I am disappointed, especially since the new Mass Effect will actually run better on PC: the game is locked at 30FPS on consoles, but PC will be above 30FPS, possibly uncapped.
I think PC gamers will get their shot at trying out multiplayer in due time, but the initial closed beta phase will be console-only.
Read Also: Mass Effect: Andromeda will tell a complete story, won't have direct sequels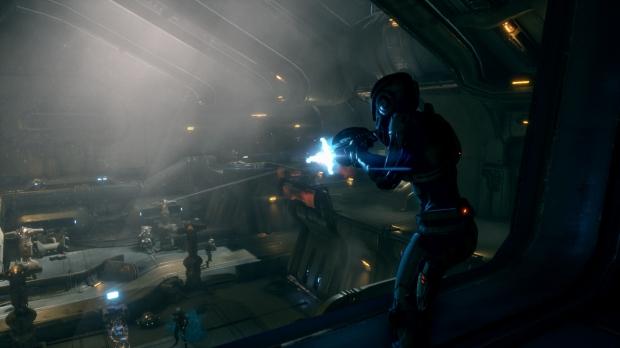 As per our massive Mass Effect: Andromeda everything you need to know guide, we actually know quite a bit about the game's new multiplayer mode.
Andromeda's multiplayer will have a card-based rewards system with microtransactions (of course, this is EA, after all), but the overall mechanics are still quite similar to Mass Effect 3 with some major improvements and tweaks. Check the bullet list below for more info:
Multiplayer
More evolved and refined form of ME3

Card based economy where you earn XP and credits

There are micro-transactions but no real-world money is required, you can unlock normally

You still set the map, enemy, as before but you can also activate modifiers that can give you decreased health (for greater reward) or more damage (less reward)

Bioware also plans to release custom crafted missions with unique modifiers that players can't change themselves

These custom missions give you a 3rd currency, "mission funds" which allow you directly purchase items and weapons vs the mercy of random card packs; however these items are only available for a limited time in the store and can change often

In MP, you play as the "Apex Force", a militia strike team from the Nexus

Different enemies require you to use different tactics (some are shield heavy, some use heavy biotics etc)

Playing MP will have advantages for the single player but it absolutely does not affect the ending of the game

New "Prestige" mechanic added: With several types of characters, you earn regular XP and prestige XP. The prestige XP goes into every character of that 'type', for example 'tanky' characters. Earning enough prestige can grant you added health for all tank characters, etc.
Mass Effect: Andromeda is expected to launch sometime in March 2017, but BioWare has yet to announce an official release date.
Check below for some new screenshots, courtesy of Game Informer.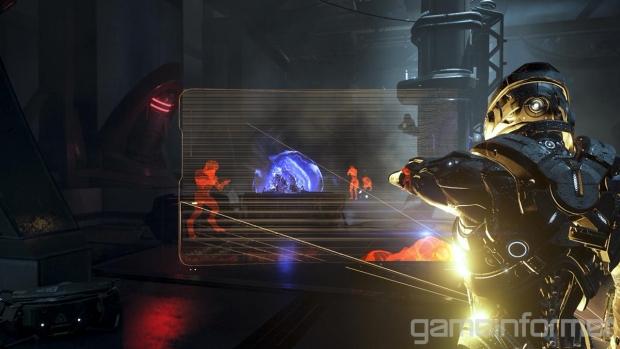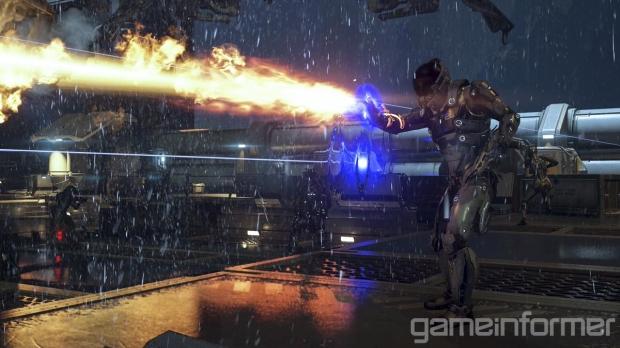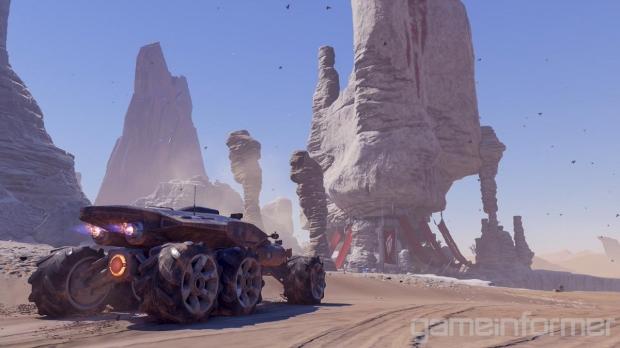 Related Tags