Although Microsoft's new "monster" 4K-ready Project Scorpio Xbox console supports VR gaming, Microsoft plans on waiting until the VR market matures with better games and headset tech.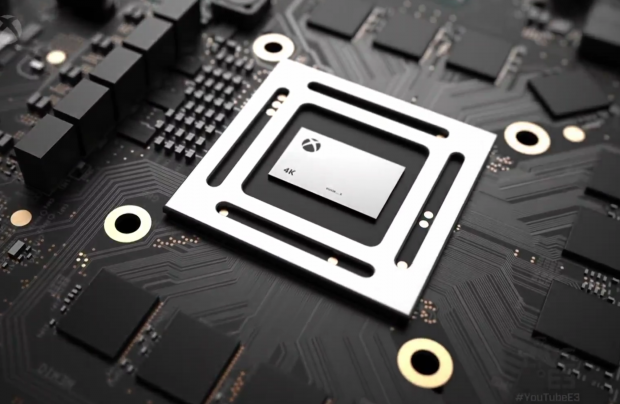 Xbox division head Phil Spencer has a clear idea on what he wants for Project Scorpio's VR games, and the current selection of virtual reality titles aren't just cutting it. Microsoft has no plans to follow Sony's footsteps with the PlayStation VR, which cashed in early on VR to make a more accessible console-powered VR headset that delivers "simple, small passive experiences".
Spencer describes existing VR games as more like "demos and experiments," and he's not wrong: the tech is still quite early, and so is the software--that required killer app doesn't yet exist. With a 6TFLOPs GPU that's likely built on AMD's new Vega graphics architecture to enable 90FPS in VR, Microsoft has essentially future-proofed Project Scorpio for the types of "killer" VR games that don't really exist yet.
"I think VR will find its spot in gaming; I would make that bet. We designed Scorpio as a VR-capable console. Whether that happens this year, next year or the year after... like I said, I still think the creative community has to get its arms around what are these new tools, and this new feeling - this new immersion," Xbox boss Phil Spencer said in a recent interview with Stevivor.
"What experiences do you put in people's hands to have a long term engagement? Most of these things I'm playing now feel like demos and experiments, which I actually think it's absolutely the right thing to have happened. That's not a criticism at all, but should be happening. But I think it will take time."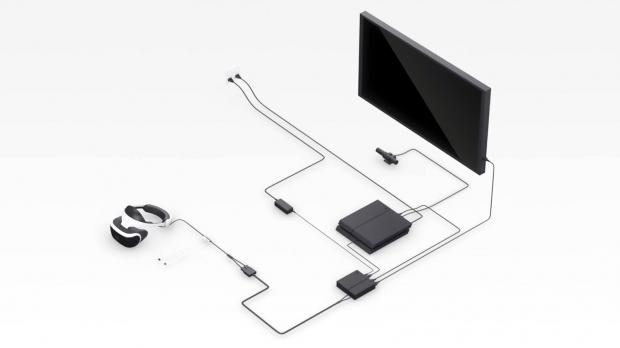 Sony essentially rushed into the market before it was fully fleshed out, hoping to actually be a transformative force to usher in accessible VR to the most mainstream gaming market: console gaming. And so far it seems to have worked, at least for the console side, with AMD making serious strides in making PC VR gaming more accessible with its budget-friendly Radeon RX series video cards.
Microsoft, however, wants to wait. It's biding its time and planning things out on a more integrated level. When VR launches for Project Scorpio, it'll have the full weight of a unified Windows 10 framework, optimized GPU power, wireless headsets, and better VR games behind it.
Read Also: Project Scorpio renders games in native 4K
Project Scorpio and wireless VR
Now that we know that Microsoft wants some serious high-quality VR games for Project Scorpio, what about the actual HMD technology? Right now VR headsets are cumbersome and require multiple cords for power and video signals, as well as extra boxes and peripherals.
Unlike Sony's approach to console-powered VR with its PlayStation VR headset, Microsoft wants Project Scorpio's VR headsets to be wireless.
"If I think about the technology I would say the idea... that I'm going to put on a head-mounted display and have a wire hanging out the back of my head that connects to some box in a room [is wrong]. It's gotta go away. Most non-core gaming people are not going to do that," Spencer continued in the interview.
"Whether people are going to put something on their head, I think is actually a legitimate question. They're definitely not going to walk around in a shielded environment with a cord at scale. That's absolutely where VR has to be today."
"In the long run, we need untethered solutions. You need to have the compute capability not be wired to my display that's on my head. That means I either have some kind of high-bandwidth wireless HDMI or I have compute here."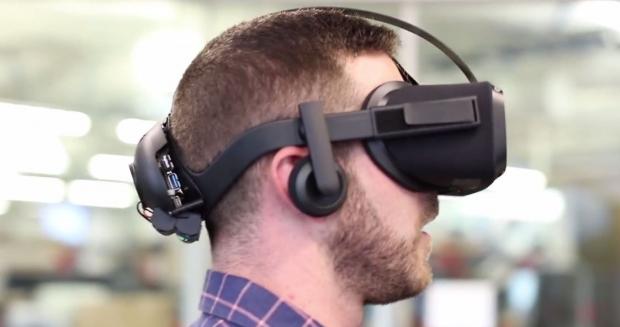 Project Scorpio may use Oculus' new Santa Cruz wireless HMD
Interestingly enough, Oculus is currently developing a wireless Rift headset. The experimental HMD is codenamed Santa Cruz, and its entirely tetherless and wireless, meaning it's self-contained. Not only will Santa Cruz be wireless, but it'll also be cheaper than the current $600 Oculus Rift headset.
So...this could mean Project Scorpio may use Oculus' Santa Cruz headset when the tech matures. But not until enough devs have curated a nice list of "actual" VR games, and Microsoft is satisfying with the quality.
We had originally reported that Project Scorpio would use an Oculus Rift, as Microsoft has already teamed up with Oculus to ship Xbox One controllers with the Rift.
There's also the added bonus that the Oculus VR headset would be compatible with both Project Scorpio and Windows 10 PCs, considering both the console and the PC are unified with the same OS.
But there's more!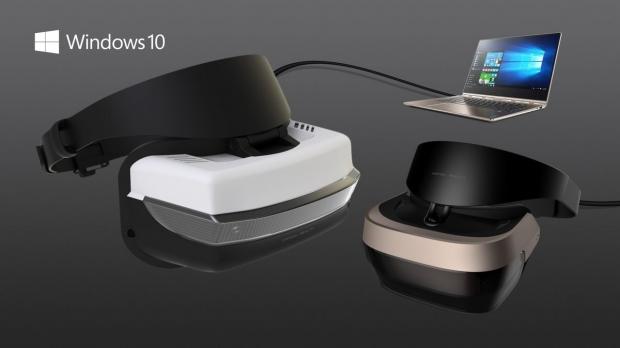 Windows 10 VR
Microsoft recently conscripted some of the world's leading tech giants like Dell, ASUS, Acer, HP and Lenovo to make cheap VR headsets. In fact, the headsets start at just $199, which is huge for VR. But that's not the biggest announcement: all of the VR headsets will be running Windows 10.
It's clear that Microsoft is starting to lay the framework for Project Scorpio's VR with this endeavor. This project has major tech companies innovating VR tech all while experimenting and essentially beta testing Windows 10 VR functionality, giving Microsoft the tools it needs to perfect the unified OS for virtual reality.
Sure the headsets are wired, not the wireless HMD's Microsoft wants for Project Scorpio, but that's not really the point; the point is seeing how the headsets can work with Windows 10, and who can make the most impressive use of the technology while keeping down costs to a minimum.
Read Also: Windows 10 VR paving way for Project Scorpio VR gaming
It's clear that Microsoft is taking VR just as seriously as its Augmented Reality push with Hololens. In fact, I fully expect to see the Hololens provide AR-based gaming on Project Scorpio with specific optimized features in addition to the VR capability, effectively making the system a kind of console-PC nexus.
Microsoft's new Project Scorpio console will launch Holiday 2017, but no pricing or concrete release info has been revealed.
Check below for a massive list of everything we know about the console so far.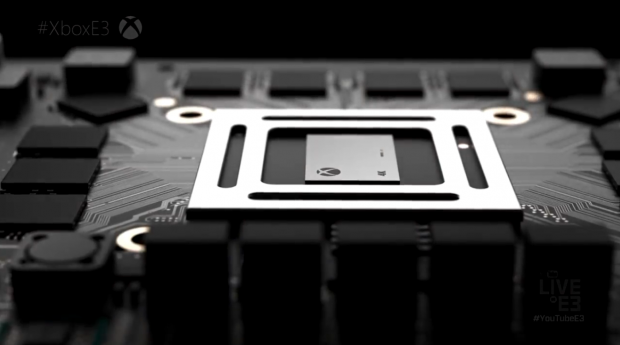 Xbox One Scorpio confirmed specs:
6 TFLOPs of performance

320GB per second memory bandwith

8CPU Cores
Everything we know so far about Project Scorpio: