NVIDIA's reveal of Pascal teases the next-gen GeForce video cards
What's the next-generation of GeForce video cards from NVIDIA going to be like? The recent tease of Pascal at GTC 2016 could be an indicator.

Published Sat, Apr 16 2016 4:41 AM CDT
|
Updated Tue, Nov 3 2020 6:58 PM CST
GTC teased Pascal with the Tesla P100 at GTC 2016
Excitement Levels = 10,000
NVIDIA kicked off its annual GPU Technology Conference in a huge way, revealing its new Pascal-based Tesla P100 video card around half way through the opening keynote by company CEO and founder, Jen-Hsun Huang.
We chatted with Dimitry from Hardware Canucks during NVIDIA's GTC 2016 about Pascal, in the video above.
NVIDIA's new Tesla P100 is something the company calls "the most advanced datacenter GPU ever built", and rightly so - it's a freakin' beast. NVIDIA uses multiple new technologies at its disposal, with the next-generation Pascal architecture being front and most definitely, center.
On top of that, we have the P100 GPU being built onto the Tesla P100 video card using the slick new 16nm FinFET process by TSMC, as well as the hugely fast and super-new iteration of High Bandwidth Memory; HBM2.
The new Tesla P100 also utilizes NVLink, which is NVIDIA's new high-speed bidirectional interconnect that is " designed to scale applications across multiple GPUs by delivering 5x higher performance compared to today's best-in-class technology".
Future of GeForce is Pascal
NVIDIA may have paraded around its new Pascal-based Tesla P100 at GTC 2016, but what about GeForce? Well, that's coming - and the next-gen consumer video cards should be unveiled before Computex - which kicks off on May 31 in Taiwan.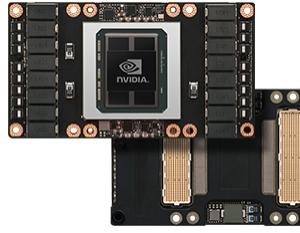 We don't know exactly what to expect, but I do know that the models we'll see in the next six months or so won't be powered by the incredibly fast HBM2 technology. We heard whispers of a faster GDDR5X standard last year, and we're continuing to hear more rumors on it - so we should expect to see the more flagship video card from NVIDIA powered by GDDR5X.
What Should We Expect?
Pascal is incredible, but we don't know what makes it tick - we know that it, baked on the 16nm FinFET process, is something truly awesome - but what new features and abilities can we expect from the GeForce video card side of things?
Well, we should expect a huge uptick in power efficiency - something that the Maxwell architecture did incredibly well when it was unveiled in late 2014. NVIDIA has been on top of the power efficiency game for a few years now, but the 16nm process is going to solidify that in a very, very big way.
GDDR5 + GDDR5X, But No HBM2... Yet
When AMD unveiled its Radeon R9 Fury X last year, it was powered by, at least at the time, incredible HBM memory. HBM was ushered in as a savior of memory bandwidth and ever increasingly long cards, but the performance benefit was simply not there.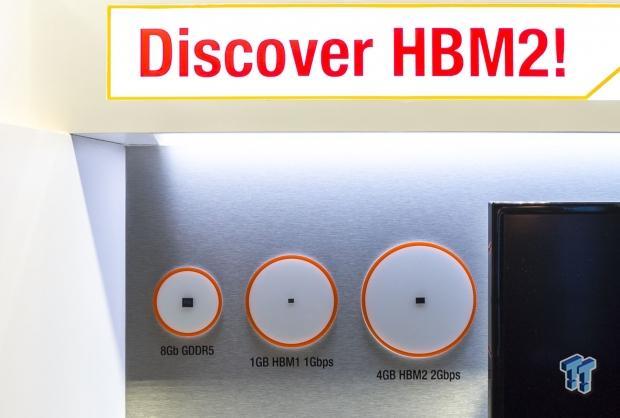 So many technology sites praise HBM, but I have yet to have seen the performance benefits of HBM over GDDR5 - and that's a huge issue. HBM costs much, much more money to slap onto a video card - and HBM1 is very expensive. HBM2 will bring the prices down because it'll be used on magnitudes more video cards, thanks to it expanding past the 4GB limit that HBM1 imposed.
The first few Pascal-based GeForce video cards out of the rank should be what everyone seems to be calling them now - and I'll do so for the purpose of continuity in this article - the GeForce GTX 1080 and GTX 1070.
The GeForce GTX 1080, or whatever it'll be called, will most likely feature GDDR5X, and be the faster of the revealed video cards next month. This shouldn't surprise you, but GDDR5X is considerably faster, and doesn't use any more power to provide that memory bandwidth increase.
The slower, mid-range GeForce GTX 1070 (and again, whatever it'll be called) will most likely continue to use GDDR5, and take the memory bandwidth hit - but it'll be a $300-$400 part, hopefully. The GTX 1080 will most likely be priced at $450-$600, depending on what kind of distance NVIDIA wants to put between the two new cards.
GP100 is going to be a Monster
If the P100 is anything to go by, the GP100 (the consumer version) is going to be very close. We shouldn't expect the GTX 1080 or GTX 1070 to be anything close to what the GP100-based card will be, and that's exciting.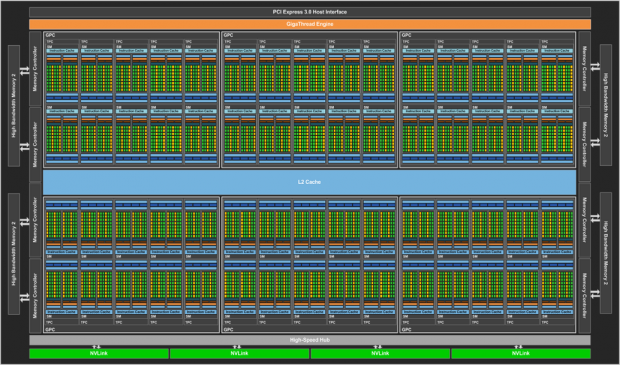 We should expect a new GeForce GTX Titan X or GTX 980 Ti successor to be unveiled later this year, with NVIDIA most likely waiting to see what AMD does with its Polaris-based offerings next month. The GP100-based video cards will most likely make use of HBM2 as the yields will be low continuing into the year - where in 2017 we should see HBM2 really stretch its legs.
The Shift To 16nm
The new Pascal architecture has been an amazing tease so far, but I think the big things are still to come. Firstly, no matter what - any consumer GeForce video card powered by the Pascal architecture is going to be one of the most impressive GPU advancements we've seen.
This is not just thanks to NVIDIA's work on the Pascal architecture, but thanks to it being made on the exciting new 16nm FinFET process by TSMC. This is the first time we've shifted nodes in over five years, as we've been stuck at 28nm for what feels like forever.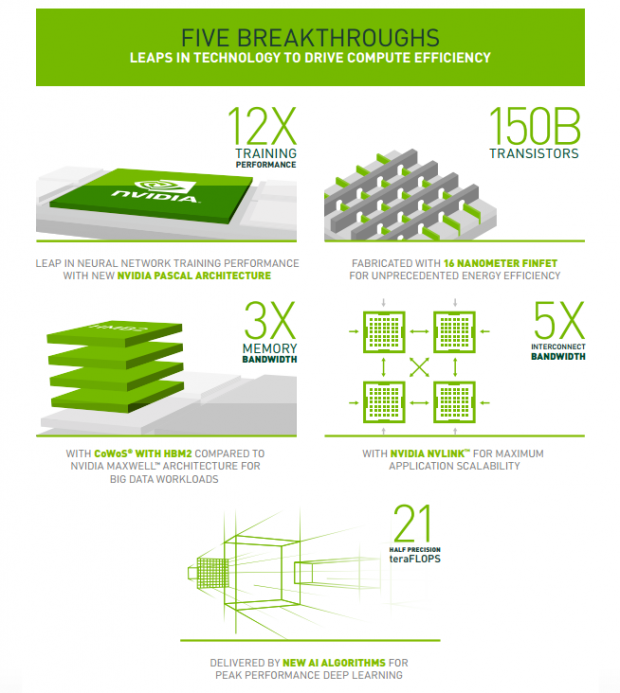 AMD released the first 40nm GPU back in 2009 with the Radeon HD 4770, and it was a pretty damn good leap over the 55nm-based offerings at the time. But the shrink down to the 28nm process happened quickly in 2011, with the release of the Radeon HD 7970.
We've been sitting on the 28nm node for five years now, so the shift to 16nm has been a very welcome one. It's truly an exciting time as in the last five years, we've gone through some incredible technological improvements - with one of those areas being storage (SSDs are now easily pushing 2GB/sec), CPUs (20-theaded CPUs on their way), Windows 10, DirectX 12, VR headsets, and so much more.
But, we've been sitting on 28nm GPUs for five years - and now, our day is nearly here. 16nm GPUs are going to come in and knock our socks off, so in the preparation of that, I've been walking around barefoot or in sandals, for months now.
Final Thoughts
Can you believe that we're only weeks away from the unveiling of the first true next-gen video cards? The shift to 16nm is incredibly exciting, as is the new GPU architecture from NVIDIA in the form of Pascal.
I believe that what we're going to see in the coming weeks is purely a tease, a not-so-physical show of leg to the world. NVIDIA are in no rush to release something out 'just cos' as they have somewhere in the vicinity of 80% of the discrete GPU market.
This is an undeniably huge part of the gaming market, so with careful and well-priced video cards, NVIDIA could begin tightening the grip around AMD's neck right now. But AMD and its refreshed RTG division aren't just waiting around twiddling their thumbs; they're preparing their new Polaris architecture, which is just as exciting.
The weeks and months ahead are going to be an incredible time for technology enthusiasts, but if you're into video cards, multi-GPU setups, VR or PC gaming (or both!), then you better sit down into your seat, because this is going to be a wild ride.
PRICING: You can find products similar to this one for sale below.

United States: Find other tech and computer products like this over at Amazon.com

United Kingdom: Find other tech and computer products like this over at Amazon.co.uk

Australia: Find other tech and computer products like this over at Amazon.com.au

Canada: Find other tech and computer products like this over at Amazon.ca

Deutschland: Finde andere Technik- und Computerprodukte wie dieses auf Amazon.de
We openly invite the companies who provide us with review samples / who are mentioned or discussed to express their opinion. If any company representative wishes to respond, we will publish the response here. Please contact us if you wish to respond.