Black Ops 2 Xbox One BC support is up to Activision
Will Black Ops 2 ever come to Xbox One's backward compatibility program? Only if Activision allows it.

Published Thu, Oct 13 2016 8:33 PM CDT
|
Updated Tue, Nov 3 2020 11:58 AM CST
Out of all the Xbox 360 games that have yet to arrive on Xbox One's backward compatibility, gamers have rallied behind a single title: Black Ops II. But Microsoft doesn't call the shots, and it's ultimately up to publishers whether or not the game gets backward compatibility support or not.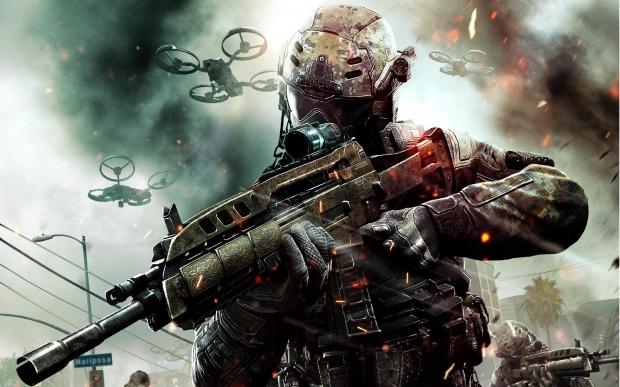 That's what Xbox division head Phil Spencer said in a recent Tweet. When asked for the probably millionth time if Black Ops II would ever come to Xbox One BC, Spencer replied by saying he eventually wants the full Xbox 360 games library available on Xbox One via the BC program, but publishers make the call.
"I like the progress on backward compatibility. We'd like to have all [games included] and work on third-party games is always a partnership with publisher."
@BlackOpsXboxOne I like the progress on BC. We'd like to have all and work on 3P games is always a partnership with publisher.

— Phil Spencer (@XboxP3) October 12, 2016
Although Spencer wants all Xbox 360 games on the Xbox One BC program, the decision is totally up to developers, publishers and license holders, so there's no guarantee that the full library will ever make the transition.
"So, we'll start with 100 titles this autumn, and we'll be adding titles as time goes by," Microsoft's corporate VP Kudo Tsunoda told the Official Xbox Magazine. "At some point we're going to need to get - obviously - the permission of the owners of the content, the publishers and the developers. So 100% is always a hard thing to achieve in anything."
Read Also: Xbox One backward compatibility was planned all along
Microsoft has done a great job in convincing key publishers to allow backward compatibility on hugely requested games like Red Dead Redemption, and I think it'll only be a matter of time before Black Ops II is added. Publishers are always keen on building hype for older games, and this could lead to a swath of new digital purchases on the Xbox Store, thus earning Activision a nice influx of revenue.
In the past few weeks, Microsoft has launched a backward compatibility section on the Xbox One storefront that displays all available BC games to date. A lot of these games are overpriced, especially considering you can pick them up on eBay for like $5-7.
Spencer has also oversaw major milestones in the Xbox One's backward compatibility offering, including the addition of multi-disc games like Lost Odyssey.
Related Tags