Nintendo has a new collector's edition available for those who enjoy the literature and art side of gaming. The "Nintendo 64 Anthology" book is now available to purchase from Geeks-Line official website. It comes in two versions: Classic and the Collector's edition.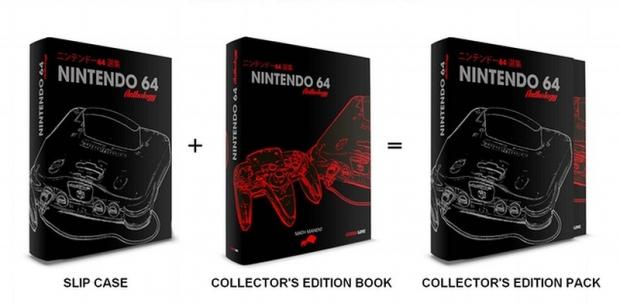 Author Mathieu Manent, captures the 64-bit console's complete history. He reviews the story of from its pre-thought-out conception, right through to the end. The book also includes exclusive interviews with people involved with the creation of the retro gaming console whilst revealing a complete software library of all 388 titles that were officially released on the Nintendo 64.
Customers can have the choice between the Classic Edition priced $55.90 and/or the Collector Edition for a few bucks less at $44.90, which comes with an exclusive cover, slip case, and an extra 24 pages for those who really enjoy reading.