A Dutch company RemetzCar, specializes in stretching luxury cars into limousines, did a little something different with Tesla's Model S. They turned it into a hearse. True, a hearse isn't the first thing that comes to mind when you mention Tesla, but here it is!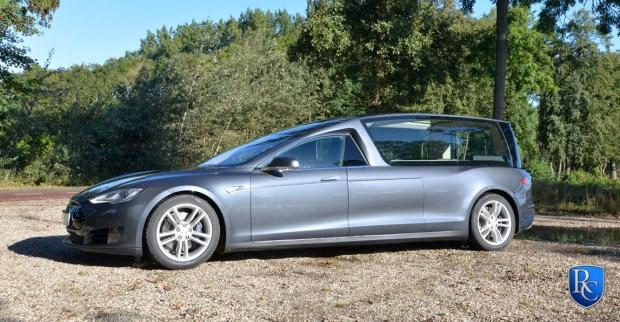 To make this happen, RemetzCar cut the Model S in half and extended it enough to fit a coffin.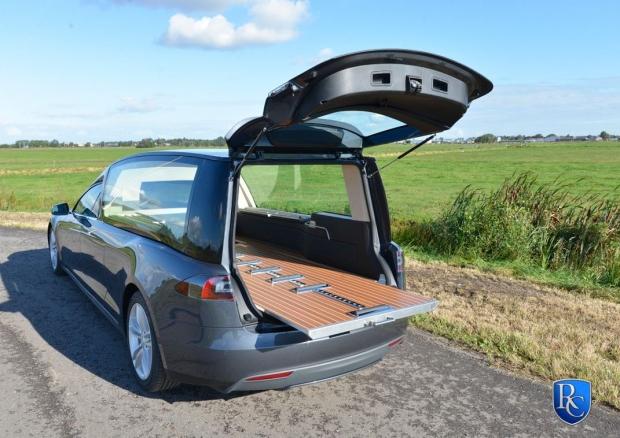 A higher roof has been added, as well as huge windows. On their website, the company explained how the "zero-emission sedan proves it is the ideal vehicle for transport during the farewell ceremony."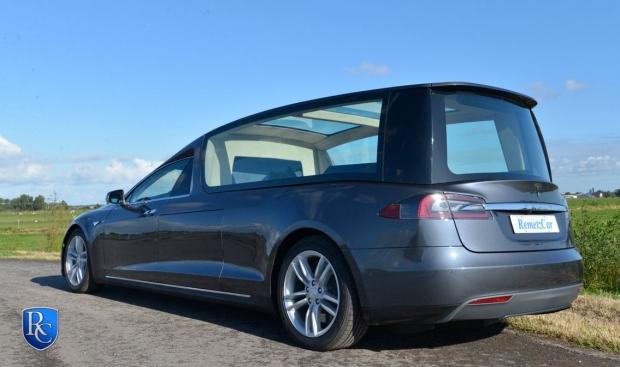 You can watch the process of turning a Model S into a hearse in the video below.
But don't worry, this isn't what Elon Musk intends to unveil on October 17th.