Gears of War 4: Ultimate Edition is now available for the Xbox One and Window 10-powered PCs. The latest edition has been making headlines with its advanced admission, granting gamers early access to the game, with a full 4 days of game play prior to the official launch on October 11, meaning that unless you have purchased the Ultimate Edition pack you will have to, unfortunately bide your time and wait it out till the 11th.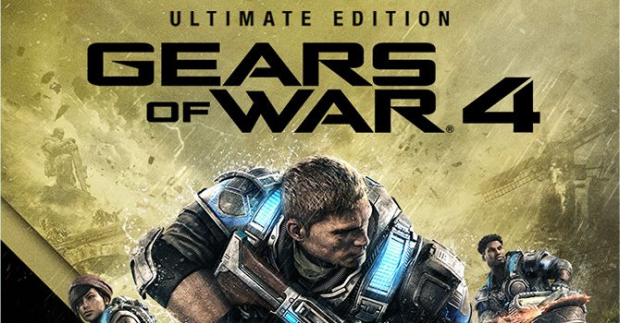 The early access edition contains loads of perks, including a season pass that is worth $50. The pass features a Vintage VIP Pack, entry to a developer playlist for multiplayer, and permanent access to 24 DLC maps. The Ultimate Edition will also offer users a 17-pack Starter Airdrop feature that unlocks characters, weapon skins, emblems, equipment, boosts for Horde and Versus multiplayer modes in addition to three bounty cards.
Gears of War 4 featured as an 'Xbox Play Anywhere' title, which lets buyers of the digital copy for Xbox One or PC, be granted early access to the other versions free of charge. This provides Microsoft players with the option to save their progress between platforms, letting them go from Xbox to PC and vice versa without losing any of their game data.
The Coalition have crammed loads into this Gears of War 4: Ultimate Edition, and for a price of $99.99, early access just one of the many great bonuses offered within this pack.