Today, the technology is affordable and accessible to almost everyone. But not so long ago things were different. Just a decade can make a huge difference in technology. In 2014, the number of active mobile phones was higher than the number of people on Earth.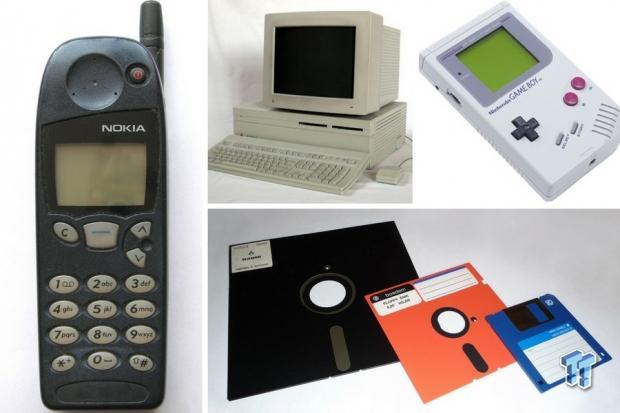 The progress in the field of technology is evident and fascinating, so we decided to compare how the devices have changed over the past decades.
Portable music devices
In 1979 Sony's Walkman was a big hit. Suddenly the music was portable. The average tapes contained 60 minutes of music. Compare that to today's gadgets like the iPod, which is transformed into a slim device that can contain thousands of songs. There are also streaming services, like Spotify, so you don't even have to use a special device to gain access to music.
Personal computers
Early home computers like Apple's Macintosh II and Commodore 64 had small screens and were able to perform basic operations. Today, personal computers have thin screens with high resolutions and powerful processors.
Portable game consoles
Nintendo's Game Boy was our favorite toy in the 90s. Today's portable consoles, like the PlayStation Vita, have amazing resolution, touch-screen, camera and they can connect to Wi-Fi. Not to mention things like NVIDIA SHIELD.
Data transfer
Ask any child younger than 15 years what's a floppy disk, and the chances are they will not have a clue. From the 1970s to the 2000s, floppy disks were the universal choice for data transfer and storage. First they were replaced with CDs, which are today outdated and no longer regularly used. Today we have mighty USBs and clouds in which we store and transfer data.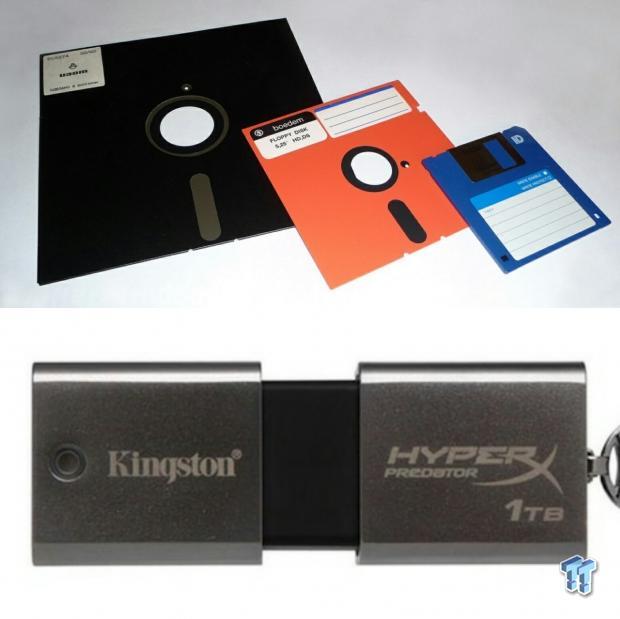 Phones
Motorola's DynaTAC 8000X from 1983 was called got a nickname 'brick' cause it weighted 800g. Today, phones are much slimmer, sleeker and have large displays. The transformation is almost unbelievable.
TV
In 1971 the sale of color television surpassed the sales of black and white TVs. Today, you can choose between various models of LED TVs, plasma, LCD, or OLED and can easily get a 4K TV.
Sound system
Sound systems drastically improved since the 80s and 90s when the speakers were occupying a lot of space. Today, brands like Pioneer, Bose and others offer quality surround systems that look fancy. They also offer compact speakers that help fill whole rooms with sound.
Digital cameras
Digital cameras have replaced the old ones in the 90's, but devices like the Sony Digital Mavica were equipped with a sensor resolution of less than one megapixel and had minimal space to store photos. Today's digital cameras are impeccably designed, and often take pictures in resolutions over 20 megapixels (and cell phones), while also recording video in 4K resolutions.
Game consoles
The best-selling game console of its time, the 8-bit Nintendo was very popular among users. Super Mario, anyone? Today we have wireless controllers and virtual reality. Something we could only dream about just a couple of decades ago.