Facebook is shifting in a new direction with its introduction of Marketplace, a new place where Facebook users can buy and sell goods in their local communities. The social network says that 450 million people usually utilize buying or selling groups in order to buy stuff.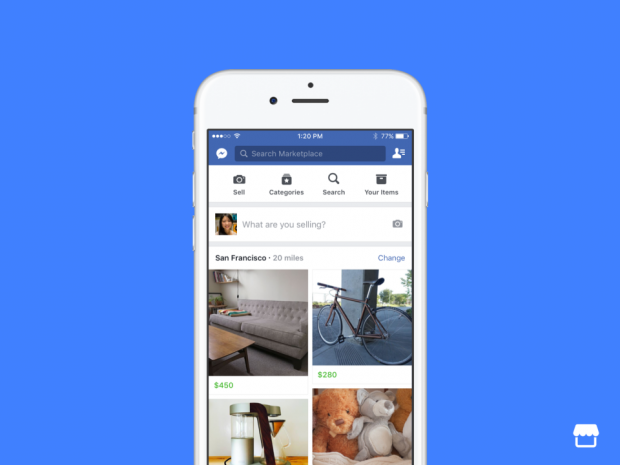 Marketplace is an easy-to-use extension of Facebook through a simple shop icon in the bottom of the tab of Facebook, this tab will display the items that people are selling, near to where you live. You can also run a search for a specific item that you're after, with the items sorted in various categories like Household, Electronics, and more.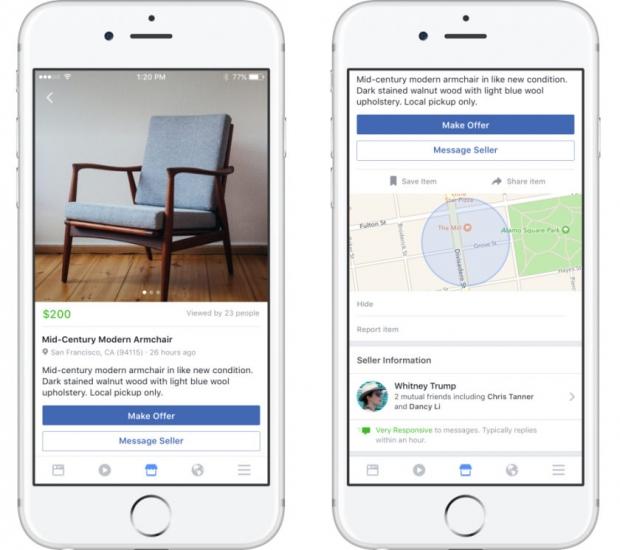 Tapping a listing of a product will display more details on it, with photos and a description from the seller. If you want to keep an eye on a product, you can save it for later, but you'll need to personally contact the seller for payment details. You'll also need to work out the delivery of the item yourself, too.
If you've got something for sale, simply snap some pictures of what you want to sell, upload them to Marketplace and write a description. All of the items you have for sale are easily found in the 'Your Item' section of Marketplace.
Where you can use it: Marketplace has been rolled out in the United States, United Kingdom, Australia, and New Zealand. It's on both Android and iOS, and you'll need to be 18 or older in order to use it.