We're finally starting to see the performance of NVIDIA's purported GeForce GTX 1050 Ti, with the leaked information teasing that we're to expect GTX 960 like performance, without a PCIe power connector.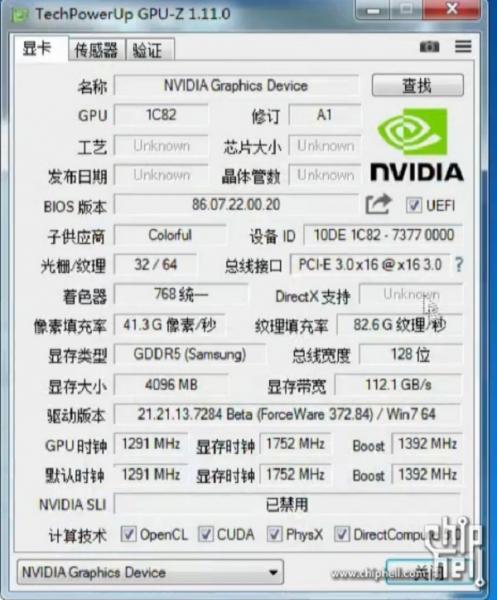 NVIDIA is expected to pack its GeForce GTX 1050 Ti with 768 CUDA cores, 48 TMUs, and 32 ROPs. We should see the GP107 GPU clocked at 1318/1380MHz for base/boost, respectively - a 250MHz increase over the GM107 GPU that powers the GeForce GTX 960. The texture fill rate on the GTX 1050 Ti is nearly doubled over the GTX 960, hitting 84 GTexel/s, while 4GB of GDDR5 at 7Gbps will be placed on a 128-bit memory interface providing around 112GB/sec memory bandwidth.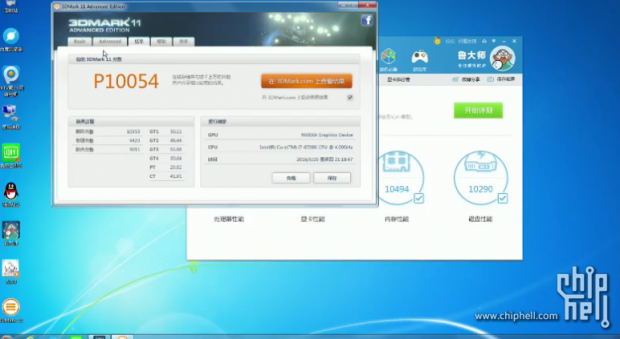 A post on Chiphell teases GTX 960 performance in 3DMark 11, but it'll be the price that determines if the GTX 1050 Ti is a winner. If it's priced at $149, it could be a great card for mid-range gamers, especially with a TDP of just 75W and no PCIe power connector required.