We're beginning to hear more and more on the successor to the HTC Vive, with Valve now recommending a new chip for future SteamVR-based headsets and accessories. The new chip will deliver improved performance and huge power consumption reductions compared to the first-gen solution, and it should also be cheaper, too.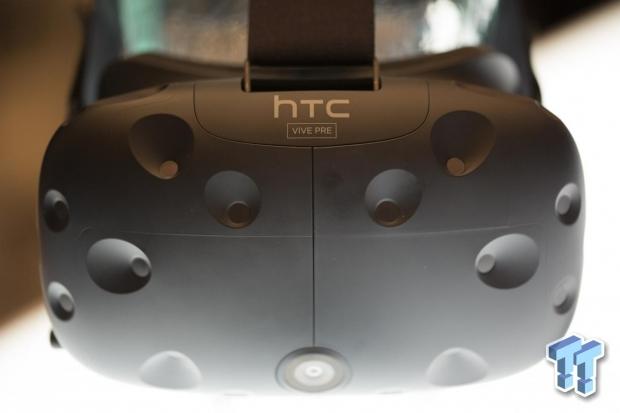 The chip in question is the TS3633 integrated circuit from Triad Semiconductor, a US-based company that specializes in custom analog and mixed signal integrated circuits. Valve worked with Triad on the architecture of the chip itself, with Road to VR reporting that the chip "sits next to the photodiode as an interpreter of the raw signals from the Lighthouse basestations".
The original HTC Vive uses a discrete circuit sensor that has 41 individual components, while the new TS3633 has only 9 components, resulting in a simplified manufacturing process. Triad's VP of Marketing & Sales, Reid Wender, explained that the new chip is cost-optimized for high volume manufacturing. For the full system consisting of the VR headset and controllers, there are around 80 sensors, with the chip reducing component placements by 2560 over the 41 component per-sensor design of the current Vive.
What this does is reduce component placement costs, and could eventually simplify circuit board designs that will reduce the costs even more, according to Wender. He continued, explaining: "The more components in a system the more likely there will be a manufacturing yield problem or field reliability problem. The circuit boards that these devices are implemented on are relatively expensive. Removing the 2,560 placements means that the final assembly will have a higher yield and require less expensive manual rework. And, fewer components means better reliability in the field and lower warranty costs".
Triad's new TS3633 chip will eventually offer improved tracking performance with Wender adding: "The TS3633 excels on several technical characteristics such as detected pulse width versus distance, more sensitivity for longer range detection, better off angle detection, improved optical sync detection, improved start of sync detection, and improved centroid location. All of these technical improvements equate to a more robust SteamVR Tracking experience with observably improved user experience".
Road to VR's article continues, if you want a deeper read, check it out.