Dark Souls III's Ashes of Ariandel expansion has a new game trailer trending right now. Released only hours ago, publisher Bandai Namco titled the video: "Divert Thine Eyes" and is available to watch below:
The trailer showcases character abilities such as the use of fire to vanquish enemies as well as trademark combat fighting styles, famous to Dark Souls gamers. It also gives viewers a chance to see the type of scenery and map surroundings in which they will be playing on.
In addition, the Ashes of Ariandel expansion pack includes updated weapons, exclusive armor and new-age magical elements, all of which have not been seen in previous games.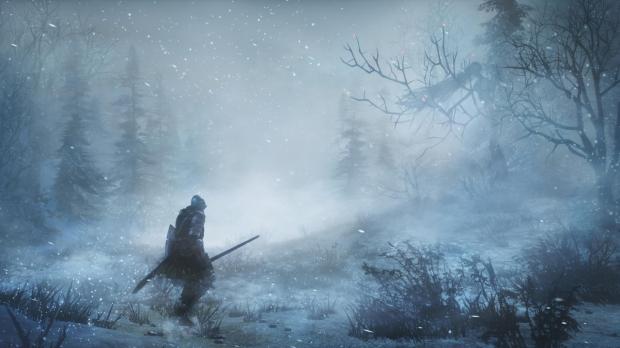 October 25, 2017 will see the launch of the new expansion in the first of two DLC packs planned for Dark Souls III. It will cost gamers $15 on PS4, Xbox One, and PC, and will offer a season pass for $25. The second DLC expansion pack is expected to be avaliable early 2017. For now the exclusive trailer for Ashes of Ariandel is avaliable and the expansion will see gaming platforms at the end of next month.