We should be used to SanDisk continuing to push the storage barrier, but their announcement of the world's largest SD card is an impressive one; with the company unveiling their massive new 1TB SD card.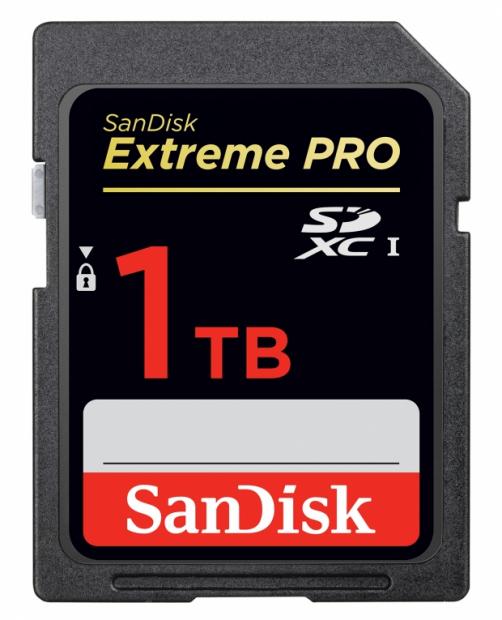 SanDisk's new 1TB SD card is quite the card, perfect for those moving into 4K video production, upcoming 6K and 8K formats, 360-degree and VR video, and more. Sam Nicholson, CEO of Stargate Studios and also a member of the American Society of Cinematographers said that SanDisk really has owned the storage market.
Nicholson said: "Just a few short years ago the idea of a 1TB capacity point in an SD card seemed so futuristic - it's amazing that we're now at the point where it's becoming a reality. With the growing demand for applications like VR, we can certainly use 1TB when we're out shooting continuous high-quality video. High-capacity cards allow us to capture more without interruption, streamlining our workflow, and eliminating the worry that we may miss a moment because we have to stop to swap out cards".
SanDisk hasn't released any pricing on the 1TB SD card, but I'm sure I can be confident in telling you to prepare your wallets. But, this is a beast of an SD card, with professionals now able to tote around multiple gigabytes of data thanks to 1TB SD cards.