Alienware says VR will be a must-want product soon
Alienware says VR headsets will be like the Nintendo Wii, where 'everyone wanted one'

Published Sun, Sep 18 2016 7:11 PM CDT
|
Updated Tue, Nov 3 2020 11:58 AM CST
Alienware is invested in the future of VR, with the company recently launching their new Alienware 15 and 17 laptops, with the option of AMD's Radeon RX 480 graphics card.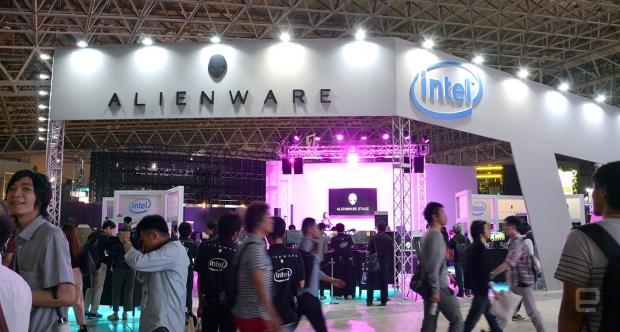 Well, Global Marketing Director Joe Olmsted thinks the portable nature of gaming notebooks will be a huge beacon of hope for VR, which he thinks will become the new Nintendo Wii, where people will bring their consoles with them to parties, and more.
Olmsted said: "I don't know if you remember but ten years ago it was hard to get a Wii, and yet everyone wanted one, everyone wanted to play it, everyone wanted to do tennis and bowling. So we had one, we just lugged it around in a bag and went from place to place to place, you know, be wherever our buddies were at on a Friday night. With VR, I can see that happening; I certainly do it myself".
Alienware has been pushing its VR-ready gaming notebooks, small enough to tuck into a bag alongside the Oculus Rift or HTC Vive, with Olmsted adding: "it's basically a portable VR [rig]".
The new Alienware 15 and 17 gaming notebooks will begin shipping in the US on September 30, followed by an October 4 launch in the UK.
Related Tags