IFA 2016 - Today at a special separate press conference at IFA 2016 Samsung announced and launched their new Galaxy Gear S3 smart watch. This smart watch is supposed to be a culmination of all of Samsung's learnings over the last 7 generations of making smart watches and as a result comes in two models.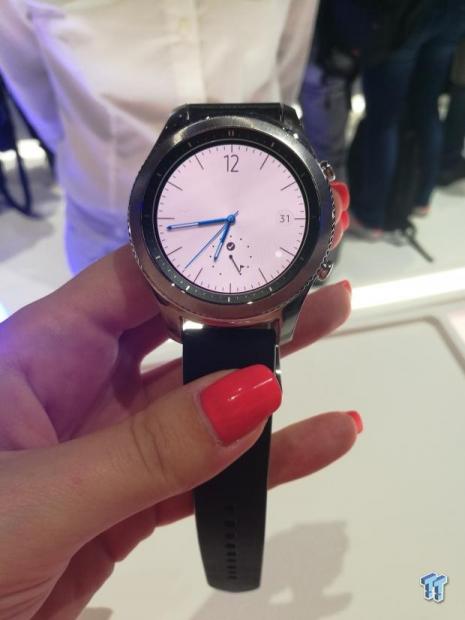 The classic model is more geared towards fashion, style and looks while the Frontier is more aimed at active individuals with a more rugged look, style and features. The Frontier is the most capable of the two watches with built-in GPS capability and even LTE connectivity for a truly untethered wearable experience.
Both watches are noticeably thick and that is because Samsung has opted to integrate a mic and a speaker into the new watch. Additionally, Samsung has claimed to beef up the battery life of the Gear S3 from 1-2 days with the Gear S2 to 3-4 days with the Gear S3. This may also account for the surprisingly thick housing of the Gear S3 because the battery capacity of the S3 is now 380 mA or 50% more than the 250 mAh of the Gear S2.
Pricing and availability are still oddly unknown, but sometimes that's how Samsung does things. I would expect these watches to sell anywhere from $0 to $500 depending on the model and features available.