World of Warcraft is making a comeback right now, with Creative and Twitch teaming up what could end up as the largest global initiative to gather all World of Warcraft gamers in a single platform for the race towards level 110.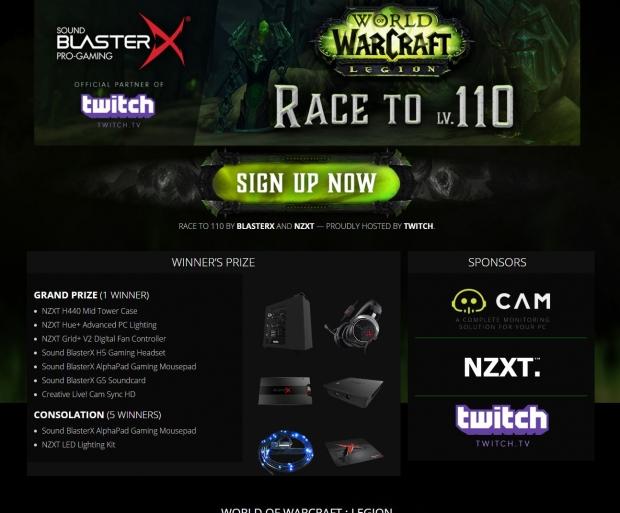 The current level cap in World of Warcraft is 100, but now the race will be towards 110 with the help of Twitch and Creative. What better way to do this than by having a huge prize pool? Up for grabs is an NZXT case, Hue+ lighting system and Grid+ fan controller - while Creative throws in a Sound Blaster H5 Gaming Headset, AlphaPad Gaming Mousepad, and G5 Soundcard - all in the grand prize, too.
There will be 5 consolation winners, each receiving a Sound Blaster X AlphaPad Gaming Mousepad and an NZXT LED Lighting Kit. You'll have to register on Sound Blaster's official website, for the race to level 110 competition.