AMD is going to be in center stage later this year at newly-formed VR Society's two-day conference for entertainment, media and marketing professionals at Paramount Pictures Studios in Hollywood, October 13-14. VR Society was founded by The Advanced Imaging Society to push forward the art and technologies of VR, AR and 360-degree content for professionals in the entertainment, media and marketing industries.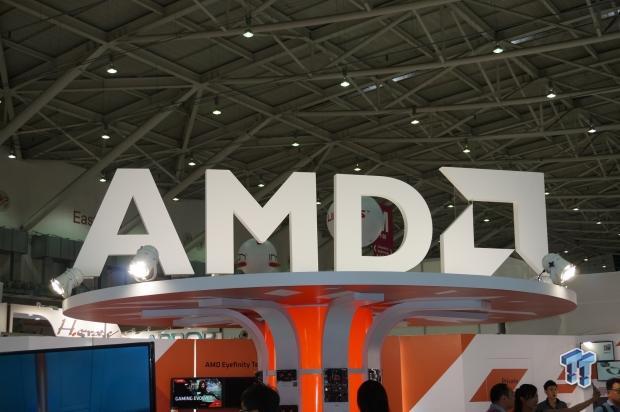 VR On The Lot will have major studios, publishers, directors and everyone in between, including: The Producers Guild of America, Sony Entertainment, Sony Music, Warner Bros., 20th Century Fox, Walt Disney Studios, NBC Universal, DreamWorks Animation, The Virtual Reality Company, Legend, Time Inc.'s LIFE VR, AMD, Intel, HP, HTC Vive, Oculus, Technicolor, Dolby, Epic Games, Edelman, Academy of Television Arts and Sciences, UploadVR, Chapman University Dodge College of Film and Media Arts, The USC School of Cinematic Arts, Wemersive, Loot Interactive, Cause-Play, 360 AdSpots, Sci-Futures, StoryTech, Lucid Dreams Productions, Canon Street London, All Good Partners, and Entertainment Tonight.
One of the leading threads from the event will be VRE, or Virtual Reality Experiences, which will be led by the biggest VR enthusiast I know apart from myself - Roy Taylor. Taylor is the CVP of Content and Alliances for AMD, where he explained: "These aren't movies, they aren't television and they aren't games. VRE is a new medium and these pieces of content shape unique creative and business opportunities". Roy and I have talked about this in detail a few times now, and I totally agree - VRE is going to be huge, and will create totally new avenues of entertainment that we haven't seen before.
I reached out to Roy for a comment, and he said: "The future of VR will be determined by content. This event demonstrates, beyond doubt, that Hollywood is going to be at the vanguard in delivering new experiences that will surprise and delight. Anyone with a stake in VR and AR should not miss this exciting and important milestone".
Today, VR Society announced that Bryan Singer will be speaking at VR On The Lot, with Singer the director behind huge hits like many of the X-Men movies, as well as Superman Returns. Singer will be joined by his screenwriters Michael Dougherty (X-Men 2, Superman Returns and X-Men: Apocalypse) and John MacInnes (Call of Duty).
I will be on the lot at VR On The Lot (sorry, I had to) and will hopefully get some one-on-one time with everyone I can to ask some great questions about the future of VR in entertainment, especially from people like Bryan Singer and Roy Taylor. VR On The Lot is one of the most, if not the most exciting VR event of the year - so be sure to keep a close eye on it as it gets closer.