Oculus founder Palmer Luckey has been embroiled in a scandal over VR technology allegedly stolen from his previous employer, and now id Software co-founder John Carmack is finding himself in the same situation. ZeniMax, who owns id Software - where Carmack used to work until he joined Oculus as their CTO - is claiming that Carmack stole technology from ZeniMax that ended up in the Oculus Rift.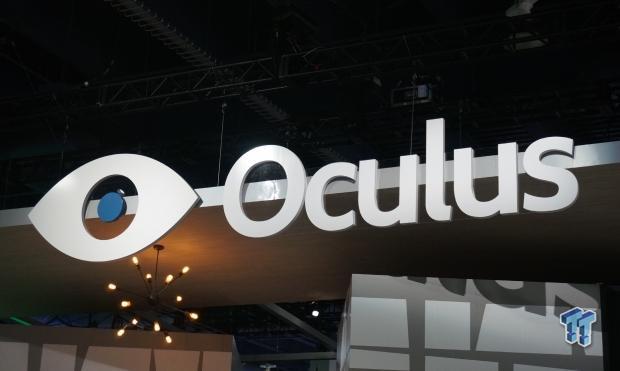 An amended complaint was filed on August 16, accusing Carmack of stealing technology from ZeniMax, where they state: "For many years, ZeniMax invested tens of millions of dollars in research and development, including research into virtual reality and immersive technologies. In 2011 and 2012, John Carmack, a singularly experienced and highly proficient ZeniMax programmer who was at that time Technical Director for ZeniMax's Texas-based subsidiary, id Software, conducted research to address technological issues associated with virtual reality. Carmack and other ZeniMax employees conducted that research at ZeniMax offices, on ZeniMax computers, and using ZeniMax resources".
The complaint adds that Carmack's copy of the Oculus Rift prototype was given to him by Luckey, and was improved on both a hardware and software level by ZeniMax employees, using ZeniMax hardware and resources, including the work completed by Carmack himself. The amended filing provides an interesting twist, as it fully accuses Carmack of theft.
The claim continues: "In the summer of 2013, Carmack's employment contract with ZeniMax expired. On August 1, 2013, Carmack became Oculus's Chief Technology Officer ('CTO'). Before leaving ZeniMax, Carmack secretly and illegally copied thousands of documents containing ZeniMax's intellectual property from his computer at ZeniMax to a USB storage device which he wrongfully took with him to Oculus. After he had joined Oculus, Carmack returned to ZeniMax's premises and took without permission a customized tool that Carmack and other ZeniMax personnel had developed for work on virtual reality".
If you remember, Facebook acquired Oculus for $2 billion in cash and stock, with the document adding that the "enormous value of the intellectual property that ZeniMax had created, and that Oculus, Luckey, [Oculus CEO Brendan] Iribe, and Carmack had taken".
Polygon's lengthy article on the entire ordeal is a great read, check it out.