A rare Apple 1 on auction, current bid of $270,000
There's an original, and very rare Apple 1 computer that is currently on auction, with a bid of $270,000 and nearly a week remaining.

Published Sun, Aug 21 2016 8:23 AM CDT
|
Updated Tue, Nov 3 2020 11:58 AM CST
There might not be many that remember the Apple 1 computer, but it was one of Apple's first machines and now one has appeared for auction on Charitybuzz with bids of $270,000.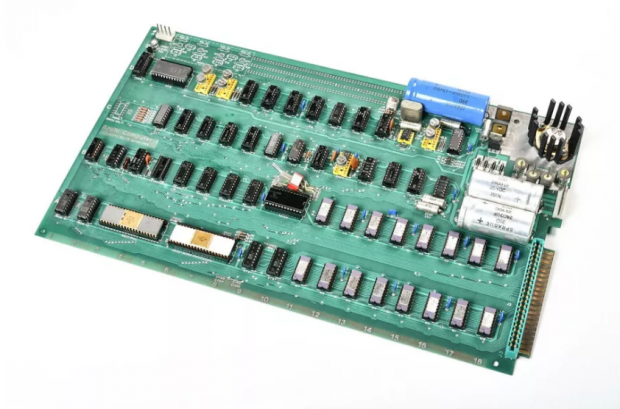 Apple expert Corey Cohen told Recode: "It's the rookie card, for lack of a better word". The rare Apple 1 computer on auction includes the original manuals, a cassette tape with BASIC programming language, and other accessories and docs. Cohen added that the early machines were hand finished by Dan Kottke or the late Steve Jobs and that there is a great chance that this particular Apple 1 had been assembled by Jobs.
Cohen says he talked with Kottke, adding that "Dan doesn't remember assembling this one". Kottke did make the BASIC cassette and has the words "Good Luck" written in his handwriting, on it. Cohen said that the original Apple 1 owner isn't known, but the current owner purchased it for $18,000 back in 2000. Other Apple 1 computers have been purchased for as much as $900,000 - so there's no guessing where the ceiling is on this one, especially if Steve Jobs really did assemble it by hand.
A portion of the proceeds will be going to the Leukemia & Lymphoma Society of Arizona.
Related Tags