Ford has announced plans to have a fully autonomous car on the road by 2021, which will be used in a ride sharing service. Ford CEO Mark Fields said that autonomous cars will be just as important to Ford as the assembly line. The company says there will be no steering wheel, no gas or brake pedals will be found in the fully autonomous car.
Fields said: "We're designing the first generation of autonomous vehicles specifically for ride sharing and ride hailing", and elaborated during the event "today we're no longer just an auto company, we're also a mobility company." Ford isn't putting all of its focus into autonomous cars, with its regular vehicles still being manufactured and sold, instead the company is seeing the value in the future of autonomous cars and is deciding to put large resources into it.
Ford CTO Raj Nair said that instead of the company overthinking the smaller steps into autonomous technology and instead head first, "We abandoned the stepping stones of driver assist technologies and decided to take the full leap to fully autonomous," explains Nair. He added that Ford will have three times its development fleet by the end of the year, from 10 to 30 vehicles, to 90 vehicles in the next year.
Nair said that it will be a few years before Ford's autonomous ride sharing service goes live, and a few years after that the fully autonomous vehicles will go up for sale. Ford has a five-year plan that sees fully autonomous cars on the road, something the company started work on four years ago. Ford's Vice President of Research adn Advanced Engeering, Ken Washington, said: "We've been at this for a long time and it gradually became apparent to us that the stepping stone approach was not going to work". Will Ford work with other companies on its ride sharing service? Fields added: "We may do things on our own. We may partner with others".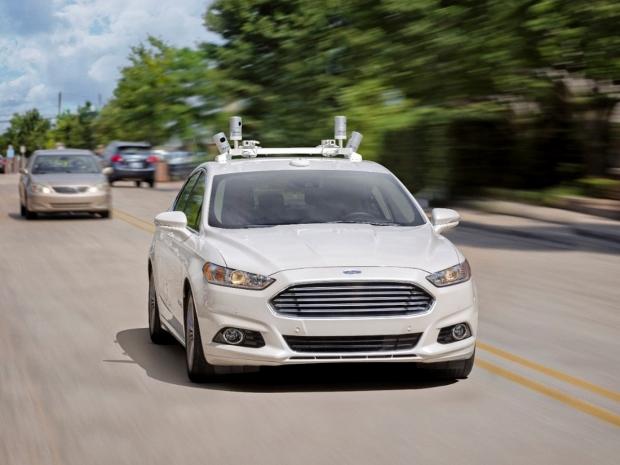 Ford will be doubling down on its presence in Silicon Valley, with its 130 researchers doubled to 260 by the end of 2017. The company has also invested $75 million into Velodyne for its LIDAR technology.