Final Fantasy XV will have a $25 season pass
Final Fantasy 15 will have its own $25 season pass that contains story-driven DLC.

Published Tue, Aug 2 2016 4:11 PM CDT
|
Updated Tue, Nov 3 2020 11:59 AM CST
Final Fantasy XV will officially have DLC content that's bundled together in a season pass.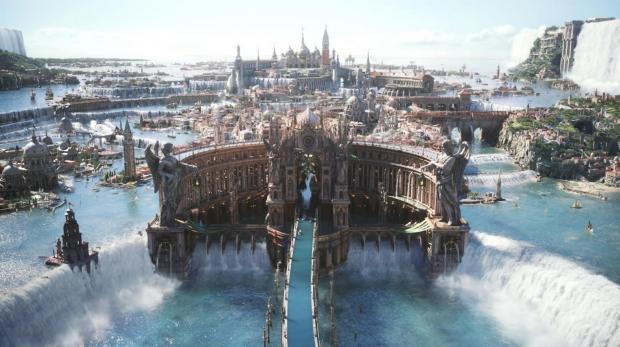 In a move that surprises no one (partially due to the trends in gaming and the fact that Tabata confirmed it months ago), Square Enix will be offering a season pass for future Final Fantasy XV content. What's a bit strange is that we can't exactly pre-order the season pass just yet: the DLC content is only available to those who pre-ordered the game, or on PSN through a special $84.99 Digital Premium Edition.
Doing a bit of math, we see that the Final Fantasy XV season pass equates to roughly $25, so all in all we probably shouldn't expect too much from the content. Then again, CD Projekt RED jam-packed an incredible amount of content with the Witcher 3's $25 Expansion Pass, and Square Enix has a penchant for high-quality games.
At E3 2016, Square Enix game director Hajima Tabata confirmed FF15 would have DLC, teasing story content, costumes, and more:
"It's probably because we announced the release date already, but during E3 we got so many questions about DLC. We're in a state where we've pretty much finalized our DLC plans, and our concept for all of our DLC is to make sure that fans who bought the game and played it feel like they've made a great purchase.
"Looking at the DLC plan, there is a lot of stuff I myself am excited to play and give to fans, but right now isn't the right moment to release those details.
"There will be additional story content, costumes, as well as things that don't fall into those categories that fans will be excited to see. I know we've showcased some of our PlayStation VR demos this E3, and those are some things we're planning to implement and provide as DLC experiences. But obviously, we're working towards getting this game out on September 30, so most of the priorities are on the main game. Only specific core members are working on the DLC right now."
Final Fantasy 15 launches September 30, 2016 on PS4 and Xbox One.
Related Tags