To celebrate this week's release of 'Supergirl: Season One' on Blu-ray and DVD, we have ten Blu-ray copies to give away thanks to our friends at Roadshow Home Entertainment.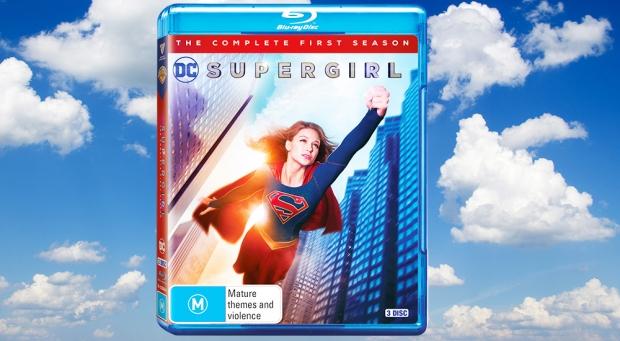 A new hero will rise! Meet Kara Danvers, aka Kara Zor-Ei, who escaped the doomed planet Krypton at age 12 and was raised by her foster family, the Danverses, on Earth. There, she learned to conceal her superpowers and keep her identity a secret. Years later, Kara lives in National City working for fierce taskmaster Cat Grant alongside her friends, IT technician Winslow "Winn" Schott and photographer James Olsen. But Kara's days of keeping her talents a secret are over when Hank Henshaw, head of a super-secret agency where Kara's older sister, Alex, works, enlists her to help them protect the world from sinister threats. Though Kara struggles to balance her extraodinary skills with her human emotions, her heart soars when she takes to the skies as the DC Comics character Supergirl in all 20 super-charged, super-adventurous episodes!
To go into the running to win a prize, simply correctly answer the following question:
Name the two creators of the Supergirl character?
To enter, simply 'like' this post and share via Facebook or Twitter and send your answers, along with your postal address to ben at TweakTown dot com before the competition closes on July 29th.
'Supergirl: Season One' is available to purchase at Australian retailers on Blu-ray and DVD from July 27th.