There's been a debate raging the past few weeks about whether or not Blizzard should implement a one hero limit for Overwatch. As it stands, there's no such limit, which sometimes leads to silly compositions that are tough to beat in some situations like double Winston, double Lucio, and double Tracer.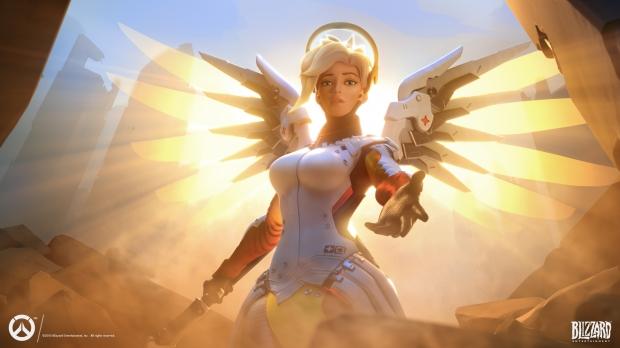 After much vocalization (particularly from the eSports scene), the developer is going ahead and implementing the limit, which it says is because stacking has decreased overall fun. As you'd probably hope, this is only for Competitive Mode; Quick Play remains the 'let's do silly things / try out heroes we're not good with' mode. A side effect of the limit is you'll likely notice more compositions that double up on effects but with different heroes as opposed to using the same heroes: for example, area control from Pharah and Junkrat, double turret action from Bastion and Torbjorn, and so on.
Also on the way is a balance patch which features buffs to a few heroes and a nerf to one.
"There's been a lot of talk in the community about how D.Va and Zenyatta felt a little bit underpowered, so we're making changes to them," principal designer Scott Mercer explains. "Zenyatta is getting a little more shields, and he goes a lot faster when he uses his Ultimate. D.Va's Defense Field, instead of clicking it and it lasting three or four seconds and having a long cooldown, it's now something where you can toggle it on and off and there's a meter that runs that."
Zenyatta is also seeing increased projectile speed for his orbs, and his Ultimate will heal 300 HP per second instead of 200, while D.Va will see her Ultimate cost decreased by 15% and the explosion go off one second quicker. Additionally, the explosion will no longer damage her.
There's also a couple buffs to Mercy, who will be able to move around while using her Ultimate and will see Guardian Angel reset when her Ultimate is used for increased survivability, and boost harder than before with her damage ability (50% vs 30%) to incentivize its use over the pistol boost. Her nerf, meanwhile, sees her Ultimate 30% less quickly, which seems entirely reasonable given how easy it was to get up before, and how often resurrections occur right now. Whether this is an overall buff or nerf to Mercy or neither remains to be seen, but I lean toward the former.
The changes are live now on the Public Test Region and should be live for everyone sometime within the next week or so.