Makers of the GT mouse Swiftpoint are aiming to do it all with their next device. The Z mouse offers a level of control over your actions and movements we've never seen before, whether it's tilting the mouse to lean, pivoting it to change direction, taking advantage of the pressure sensitive clicks for added action precision, lifting it to bring a chopper off the ground, or all kinds of other things.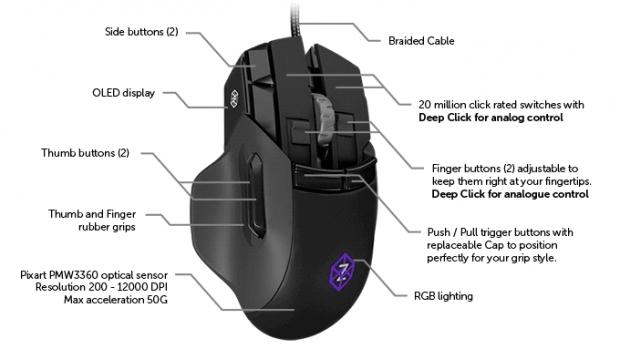 Between the different buttons, how you click them, and the aid of tilting and pivoting, the Z allows you to take advantage of 50 clickable button actions, which could prove very handy for RPGs, MMOs, and MOBAs.
"Deep clicking" is useful for strong versus light attacks in games, but also for office productivity: a shallow click will select a word, a medium click will select a paragraph, and a deep click will select an entire page. Similarly, you can use the tilt functionality to scan through pages freely.
Designers and artists should find The Z appealing as the deep clicking means you can change things like brush thickness without going through a menu, and pivoting offers drawing tablet-like freedom.
The mouse launched on Kickstarter today with a $140,000 funding goal, which its nearly doubled already courtesy of 1,635 backers, so clearly there's demand for such a device.