Samsung has continued its portable storage dominance, announcing the world's first removable UFS memory card.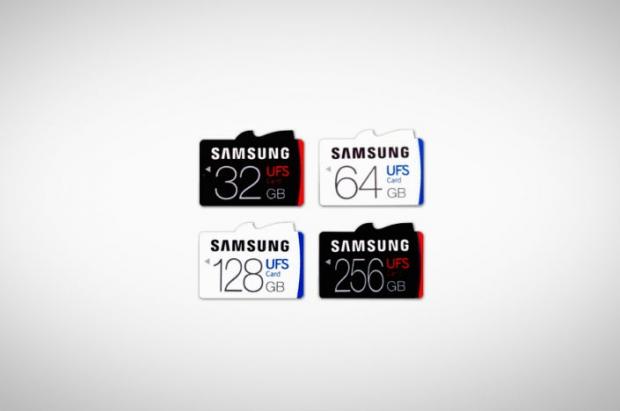 The company has the new removable UFS memory cards in 32GB, 64GB, 128GB and 256GB with some pretty crazy speeds to boot. Samsung's new UFS cards have read speeds of up to 530MB/sec, which is 5x faster than even the fastest microSD cards. This means you can download a 5GB file from the UFS card in around 10 seconds, compared to UHS-1 microSD cards where it would take around 50 seconds.
Samsung has also boosted the write speeds on its new UFS cards, with up to 170MB/sec on tap, nearly double that of the fastest microSD cards like SanDisk's Extreme Pro, which writes at up to 100MB/sec. Samsung has crammed this type of speeds into the new UFS cards because of the high-resolution footage being captured by smartphones to action cameras, aerial drones and 360-degree cameras.
We should expect the next-gen Galaxy smartphones to feature this new UFS storage.