Privacy is a perpetual concern with Facebook and Facebook Messenger, but it gets a little less so today as the company rolls out its 'Secret Conversations' feature.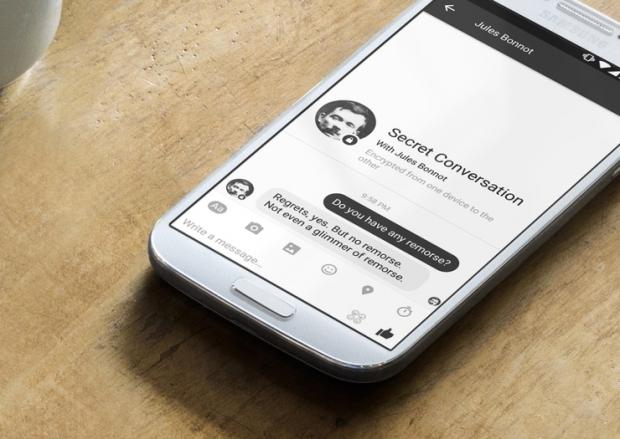 Secret Conversations means you can create a conversation with someone that can only be seen by you and on the device of the person you're talking to, as opposed to Facebook or any potential hackers. As well, you can set your messages to disappear within a set amount of time.
As for downsides, you have to take extra action to start such a conversation, you can't view the conversation on multiple devices like you can currently, and fancy features like GIFs, videos, payments aren't supported.
Secret Conversations is available to a small number of people right now, but will roll out to a broader audience at some point this summer.