Microsoft to offer Xbox One trade-up program for Project Scorpio
Offer your Xbox One as tribute and Microsoft will lower the price of Project Scorpio.

Published Thu, Jul 7 2016 10:24 AM CDT
|
Updated Tue, Nov 3 2020 11:59 AM CST
Microsoft wants to make the transition from Xbox One to Project Scorpio as seamless and easy as possible with a trade-in/trade-up program.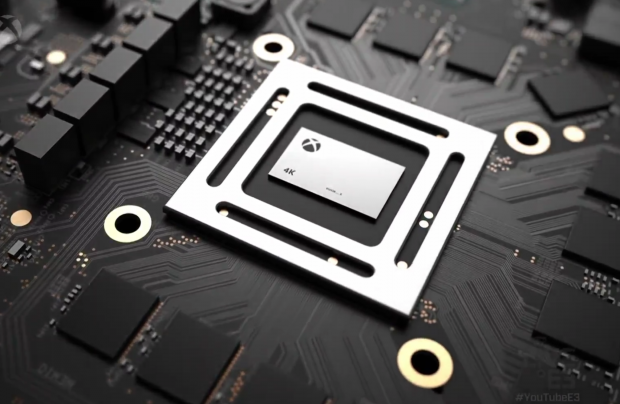 With 6TFLOPs of performance and a new semi-custom Polaris + Zen AMD SoC to enable 4K gaming, Microsoft's new "monster" Project Scorpio isn't expected to be cheap. It'll likely be in the $599 range. Luckily Microsoft wants to offer an Xbox One trade-in program to shave off some of the cost and make Project Scorpio more accessible.
"We want to make that transition as smooth as possible," Xbox Services manager Dave McCarthy told the Daily Star. "Some of our retail partners today do trade-in programs and that's definitely going to be partnerships we continue to move going forward. We'll try partnerships with our retail partners to smooth it even more with trade-in programs and things like that."
Bear in mind we have no clue how much the Scorpio actually costs, and how much Microsoft will give you for your Xbox One. Right now vanilla 500GB Xbox One console gets you $100 in GameStop store credit, or $80 cash, but we might see special promos closer to Project Scorpio's Holiday 2017 launch.
Also remember that Project Scorpio shares the Xbox One games library and plays all existing Xbox One games, so your entire collection isn't completely useless after you trade in your system.
Now that the new $299 Xbox One S launches next month, I expect that Microsoft will offer a premium on newer console trade-ins, especially given the Xbox One S rocks a new semi-custom AMD SoC and allows upscaled 4K gaming. So Xbox One owners will likely get less for their outdated launch systems.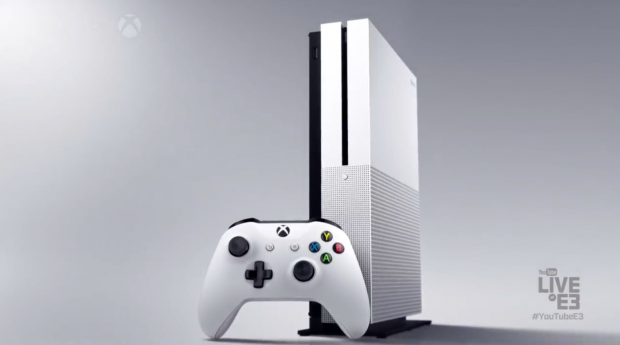 Trade-in rates will likely vary from retailer to retailer, too. If I had to guess about the trade-in rates, I'd say about $110-120 for Xbox One systems depending on make/model, and maybe $160 for Xbox One S.
The trade-in in a nice touch, but I see most Xbox One launch day owners being eclipsed by those gamers who shell out for the new Xbox One S model in terms of trade-in value. It certainly makes sense, but that doesn't mean original supporters will be happy about it. The plus side is that there will be a ton of cheap, used aftermarket Xbox consoles on the market for gamers to pick up.
In other Xbox news, Microsoft just stealthily revised its Play Anywhere rules, confirming that all first-party Xbox One games aren't guaranteed to launch on PC too. So console exclusives aren't going anywhere, and don't expect to see Halo 6 on PC any time soon.
Project Scorpio is expected to launch Holiday 2017, and check below for a list of confirmed specs and everything we know about the console so far.
Xbox One Scorpio confirmed specs:
6 TFLOPs of performance

320GB per second memory bandwith

8CPU Cores
Everything we know so far about Project Scorpio:
Related Tags