Microsoft has officially confirmed the new slim $299 Xbox One S will upscale all games from 1080p to 4K, adding even more benefits to the upcoming system.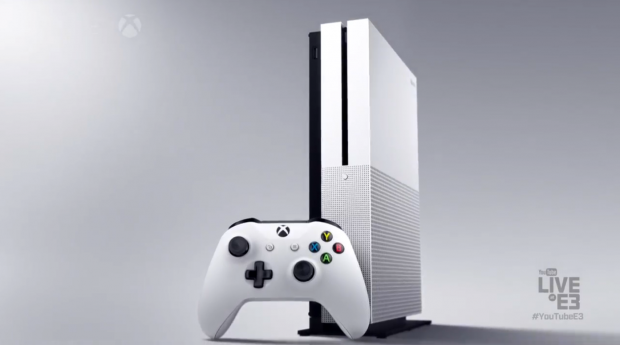 The confirmation came from Xbox exec Mike Ybarra, who Tweeted that all existing Xbox One games can be upscaled to 4K with the new Xbox One S. The upscaling capability is made possible by the Xbox One S' newly designed AMD SoC (System-on-Chip) that provides a GPU and CPU boost for the console as well as power efficiency and the 40% smaller size. It's also highly likely the Xbox One S makes use of AMD's brand new console-centric upscaling technology--the same tech that will allow Sony's new PlayStation 4 Neo to upscale to 4K.
We still have no clue what the AMD SoC is packing, and there's been no specification leaks or anything so far, but the $299 Xbox One S will directly combat Sony's new upgraded PlayStation 4K console in the 4K gaming department--at least when it comes to upscaling. Given the $299 price tag, the Xbox One S surely won't go head-to-head against the PS4 Neo's boosted specs, but it's quite interesting to see Microsoft offering 4K upscaling in its mid-tier system.