LG isn't the only one who is restructuring their mobile business, with Sony reportedly telling investors in Japan at a recent event that it's mobile business will continue "defocusing" in the US, India, China and Brazil.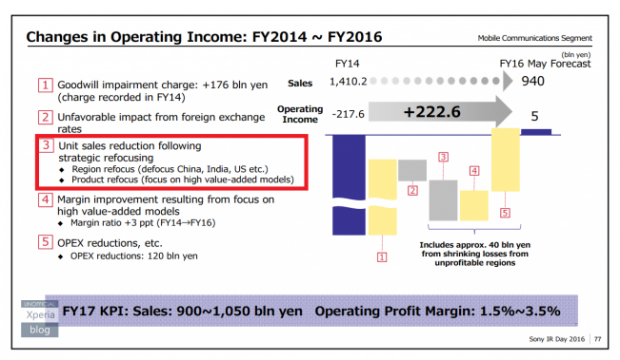 Sony's new Xperia X line of smartphones haven't been received well, with the company 'defocusing' on the US market - just as its new line of Xperia X smartphones are launched. Sony will use fiscal 2016 to "achieve this intentional business contraction in the markets where it does not see much potential for the mobile business" reports Android Police.
It looks like the US isn't a place for Sony to try and push its smartphones, as they simply cannot compete with the likes of Samsung and Apple in teh country. Sony will continue to sell phones in the US, but it will only market and push smartphones it knows will generate the company profit - versus trying to push smartphones into a market where they won't be successful.