If there was a way to make your KFC meal more unique, KFC stores in Delhi and Mumbai have achieved that - with these two stores offering KFC's new "Watt a Box". What is the Watt a Box?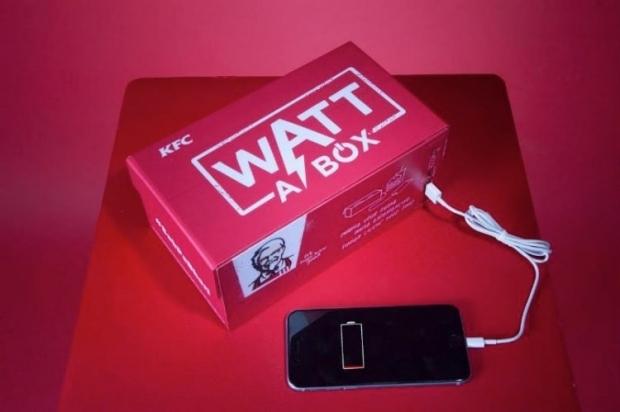 KFC's new Watt a Box is a meal box that features a built-in battery, microUSB and Lightning cables, so that you can charge your smartphone while you enjoy some of the Colonel's infamous chicken. It's a marketing gimmick of course, but inside it rocks a decently sized 6100mAh battery, which isn't too bad at all. As BGR reports: "The power bank claims to have a 6,100mAh battery but the claims fell short during our brief test. We put an iPhone 5s to charge, which gained 17 percent battery after charging for half-an-hour".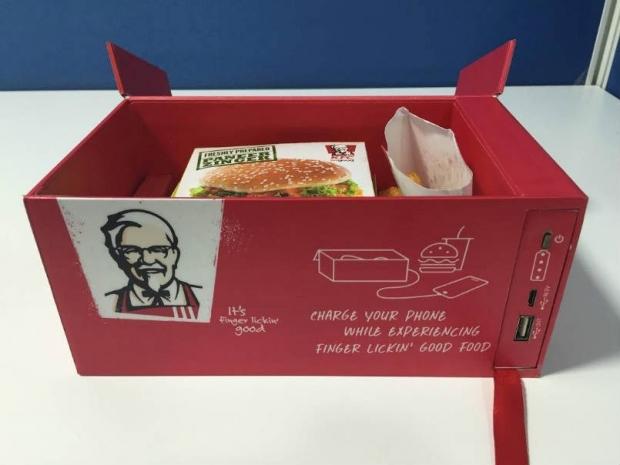 BGR continued: "But the downside was that the power bank was drained during this process. We recharged the power bank to 100 percent and tried to charge a Redmi Note 3. But the power bank ran out of juice again with the phone gaining just 7 percent of charge... KFC is not the only one to toy with such marketing campaigns. Pizza Hut came up with a limited edition box in Hong Kong that converted into a projector for smartphones. McDonald's had launched a special edition of its Happy Meal boxes in Sweden that could be converted into cardboard VR headsets. Coca Cola too had a similar cardboard VR headset one could make from its 12-pack cartons".