Analysts says Nintendo NX and PS4 Neo will probably arrive mid-2017
Analyst commends Microsoft on Xbox Scorpio, says Nintendo NX and PS4 Neo will be here mid-2017, probably.

Published Thu, Jun 23 2016 11:50 PM CDT
|
Updated Tue, Nov 3 2020 11:59 AM CST
Microsoft blew everyone away with the huge reveal of the Xbox Scorpio during E3 2016, but we still know that Nintendo has its NVIDIA-powered NX console baking in the oven, while Sony prepares its PS4 Neo console.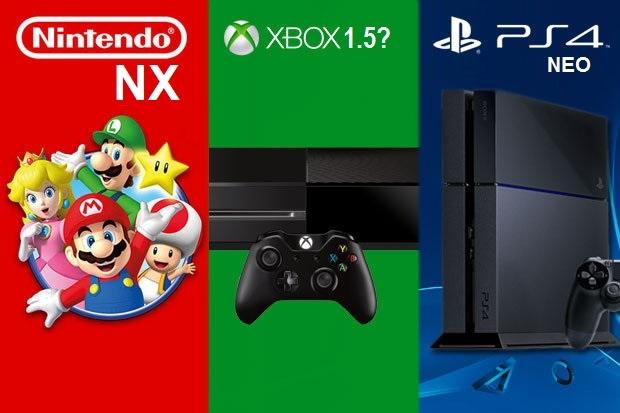 Wedbush Securities Analyst Michael Pachter was featured in the recent episode of the GamerTag Radio podcast, where he talked about E3 2016. Pachter praised Microsoft on announcing Xbox Scorpio a year and a half away from its release, adding: "The hardware reveals were great. The Xbox One S really does look great and obviously the big reveal of Scorpio at the end was a big deal. I think Microsoft confirming the leaks was a big move, a bold move".
Patcher continued: "I think the Xbox One S will be welcome at that right price, $299. The conspiracy theorist in me says, since Andrew House acknowledged the PlayStation 4 Neo to the Financial Times a few days before, Microsoft just said: "Screw it, we're not going to let Sony be ahead of us, we're just going to let people know we have something big coming too. You don't have a company in the gaming space that's better equipped to launch hardware than Sony. They've been making consumer electronics for 70 years. I think the fact that we didn't see Neo here means that it probably isn't coming out this Holiday".
"If it was, that meant it was already in fabrication and we'd actually know about it; I think they're just going to launch PlayStation VR in October and then the Neo sometime in April-June, probably ahead of the Holiday. It's easier to launch a product in mid year because you don't have gift givers buying it, so you don't have quite as big of a demand and you can actually satisfy demand from the fanboys. For Nintendo, again, it's back to manufacturing", Patcher added.
He finished with: "I think if they were ready to launch the NX in March, they could have shown it here. I don't think they're going to be ready. If we don't get an announcement on NX and we don't see specs by August or September, I don't think there's a chance it comes out by March. I think that's a Summer launch. So I actually think we might see PS4 Neo and the Nintendo NX right about the same time, mid-year 2017".
Related Tags