Square Enix wants to bring Star Ocean 5 to PC
Star Ocean likely coming to PC, Square Enix says it just needs to sort out a control scheme.
Published Tue, Jun 21 2016 10:33 AM CDT
|
Updated Tue, Nov 3 2020 11:59 AM CST
Star Ocean: Integrity and Faithlessness aka Star Ocean 5 producer Shuichi Kobayashi says the latest installment in the beloved JRPG series may make its way to PC. In a recent interview with FFDream (translated from French by NeoGAF), he indicated it's more a matter of when and not if, and depends mostly if not entirely on whether they can make it work on a technical level.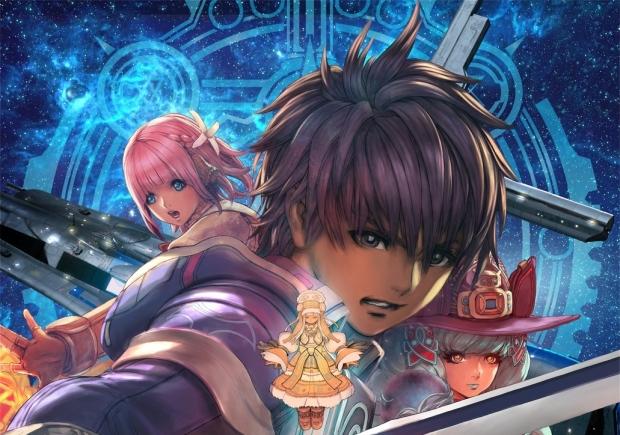 FFD : Do you plan to make a PC port of Star Ocean 5?
S.K. : Because it's a fast paced action title, I'm wondering what would be the best way to play it on PC... According to you, what would be the best way to play it?
FFW : With a controller?
S.K. : But in Europe, are people used to play on PC with a controller?
Together : Yes.
S.K. : I see. Of course, if you have a controller, you can play it without any trouble, but I wonder how to do for those who don't have one. That's our main worry and that's the reason why we delayed for the later release of a PC version, to think of a control scheme for players without a controller. ASKA engine, which is used by Tri-Ace to develop Star Ocean 5, allows for fairly easy PC ports, so if we find out a way to solve the control scheme issue, the port would be pretty easy for us, although I can't promise that it would be fast.
The "fairly easy PC ports" comment arouses worry that this would be a quick and dirty port à la Dark Souls, but on the other hand, Kobayashi recognizes the importance of keyboard and mouse controls and their quality, so that's encouraging. With any luck, they'll sort it out proper and tweak the interface as well.
Should the port come together, it would mark the debut of Star Ocean on PC.
Star Ocean 5 launches June 28 on PlayStation 4.
Related Tags