Watch leaked Watch Dogs 2 footage right here
We got our hands-on the leaked Watch Dogs 2 clip that shows a fresh new style for the hacktivist franchise.

Published Wed, Jun 8 2016 6:03 AM CDT
|
Updated Tue, Nov 3 2020 11:59 AM CST
Earlier this morning Twitch accidentally published a thirty second trailer for Watch Dogs 2, revealing key details about the upcoming game.
Ubisoft has scrubbed almost all of the leaked Watch Dogs 2 footage off the face of the internet, but we managed to find a quick clip. All in all the footage was pretty good, and it definitely is a huge step up from the Aiden Pearce's sulky revenge tactics. I joked that Watch Dogs 2 reminds me of a punky, hip-hop hipster version of Mr. Robot, and this time around players will have a nice Anonymous-style gang to help them out.
Other leaks have revealed key details about Watch Dogs 2 including the game's San Francisco Bay Area setting, the new African-American hipster-hacktivist Marcus, and a November 15, 2016 release date on PC, PS4 and Xbox One.
Ubisoft promises that Watch Dogs 2 will be the publisher's biggest game of 2016, and that the game will "once again surprise players with a new tone, and with innovative hacking gameplay possibilities."
Watch Dogs 2 will be officially revealed today at 12PM EST / 9AM PST on the official Watch Dogs website.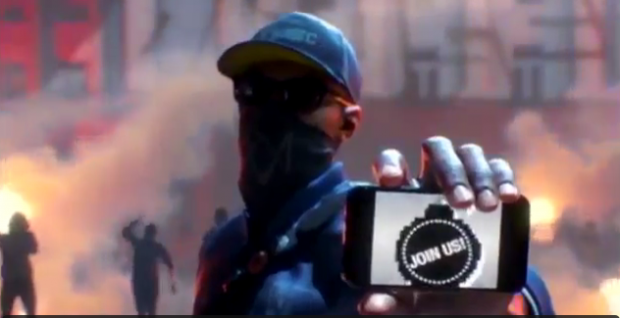 Related Tags