In their announcement trailer to Rise: Race the Future, developer VD-Dev teased the Nintendo NX logo at the bottom of the screen as one of the consoles it would launch on. Rise: Race the Future is a new driving game that will hit the PS4, Xbox One, Wii U, Nintendo NX, Nintendo 3DS, on the PC through Steam, Android, and iOS - yeah, that's a lot of devices and consoles.
The logo has since been removed, and we can't be too surprised at this fact, but Rise: Race the Future is dropping in the winter, so VD-Dev seems to be using a placeholder Nintendo NX logo for now, or is this the real deal? As for the game, the developer explains it as: "'RISE: Race The Future' is the upcoming racing game from the studio VD-DEV renown for their technical skills. They decided to broaden their vision through the art of a professional automotive designer, Anthony Jannarelly, famous for having penned the exclusive supercars of W Motors and for having co-funded Jannarelly Automotive".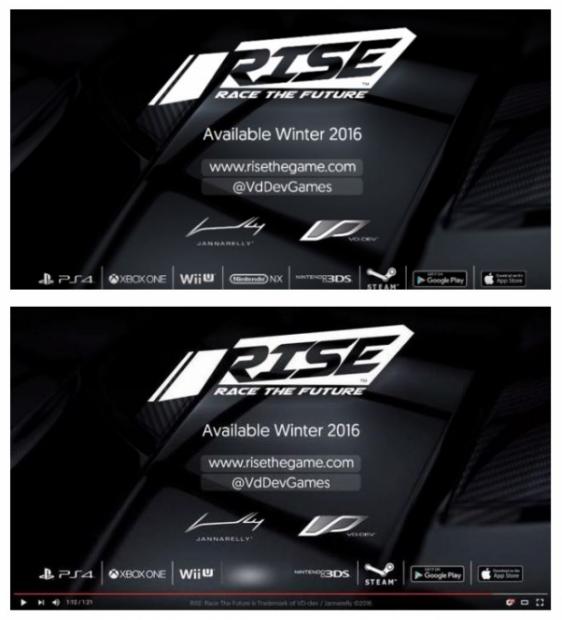 As you can see, the Nintendo NX logo was there, and then it was blurred out. Damn.