Multiple users have reported the recent WhatsApp Android beta included an option to initiate a video call. Although it's said most users couldn't actually activate it and it was later removed in an update, its very presence indicates a release is likely not far off.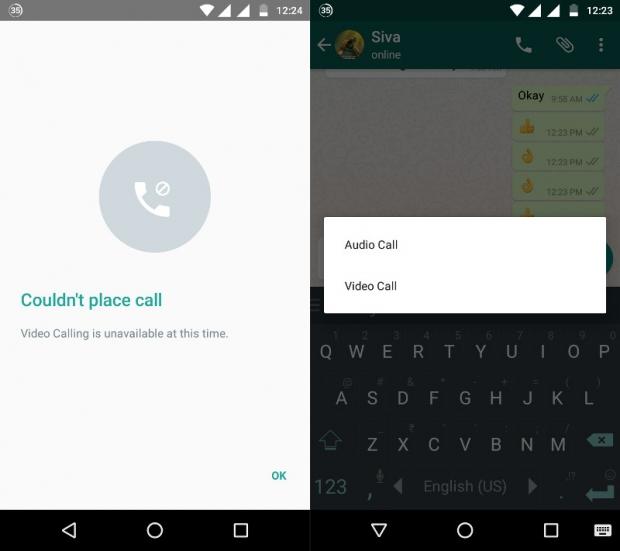 Signs have been pointing to video calling coming to the popular chat app since at least December thanks to leaks and translation requests for "Video Call."
Audio calling came to WhatsApp last year. As with that feature launch, it's probable that video calling will be available only to a small number of users at first. To increase your chances, sign up for the beta program.