While my GeForce GTX 1080 sits on my shelf about to be installed into my Core i7-5960X system for my review (now that I'm about to download the drivers) there are now some leaked benchmark numbers, courtesy of VideoCardz. Remember these are leaked benchmarks, we're just reporting on them. But, this is about what we expect to see from our results, too.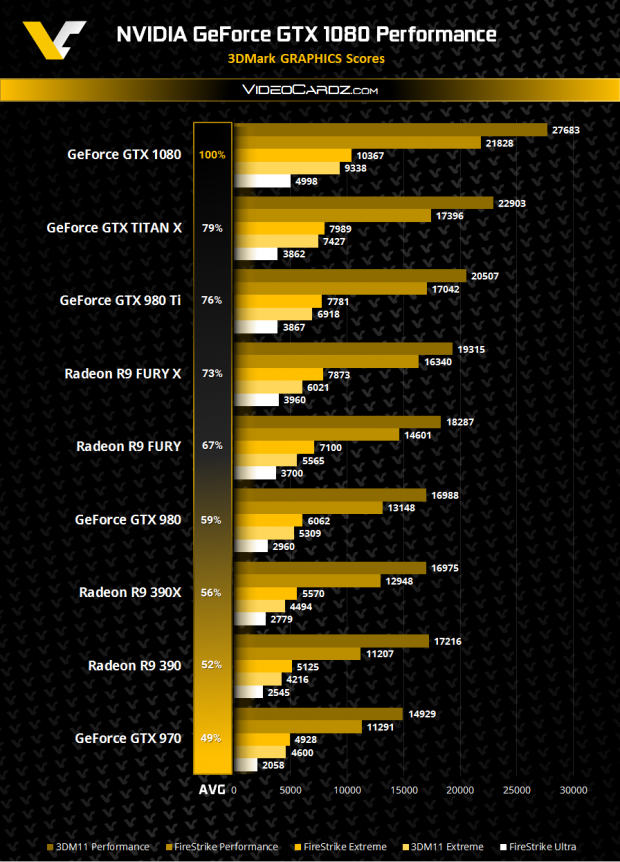 The GTX 1080 destroys everything else, including the Titan X, GTX 980 Ti and everything AMD has to throw at it - the Radeon R9 Fury X, R9 Fury and R9 390X. The GeForce GTX 1080 had its GP104-powered GPU sitting between 1860-1886MHz, thanks to GPU Boost 3.0. That chart though, wow - AMD must be looking at every single number now.
Not too long now, guys!