Google is aiming to make texting much easier and more interactive with Gboard. Essentially, you hit a button inside a text conversation and can then search for things on the web and link them, all without leaving the conversation. Whether it's flight plans, restaurant locations, GIFs, emojis, or whatever else, you're covered.
Gboard actually works in any app, including email and YouTube, but the most popular application of it will likely be messaging.
Oddly, the new service is available for iPhone only, at least for now. We've put in an inquiry with Google regarding whether or not it will come to Android and will update this story should we hear back.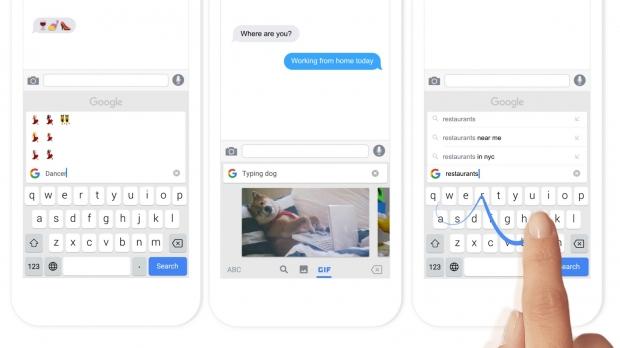 Update 5/13/16: A Google spokesperson says, "Our Android users have the Quick Search Bar and Now on Tap, which they can use to access Google from anywhere on their phone. On iOS, access to Google is sometimes too many taps away, so we decided to start there. We're always working on other ways to improve the experience on Android as well."