Hover Camera drone follows you around, can be folded
Startup's drone combines portability with 'follow me' functionality, among other features.
Published Tue, Apr 26 2016 10:33 AM CDT
|
Updated Tue, Nov 3 2020 12:00 PM CST
If you've ever wanted a portable robot buddy, the Hover Camera is pretty close. Combining foldable functionality as well as "follow me" functionality, the compact drone will go wherever you go whether he's on or off. It's not quite pocket sized, but will fit into a backpack or messenger bag very easily.
The Hover Camera is also very safe as its propellers are enclosed by a carbon fiber frame, so you can grab it like you would a toy.
Developed by Beijing startup Zero Zero Robotics, it's intended for aerial photography and videography. Specs-wise, it weighs 238 grams, includes 13mp and 3mp cameras, supports 4K video, live streaming, and a 360 Pano mode complete with face and body tracking, and features Qualcomm's Snapdragon Flight platform.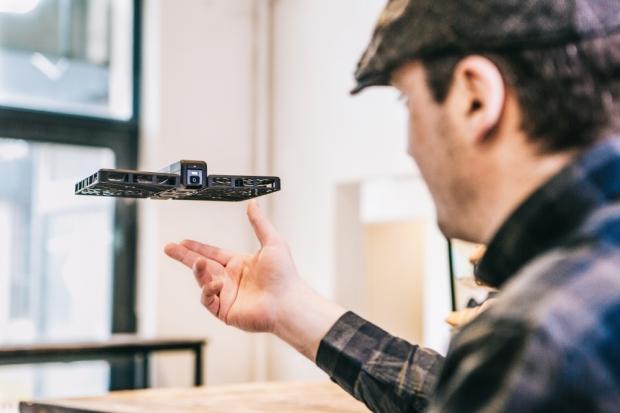 Now for the bad news: the battery lasts just eight minutes. However, the battery is easily swappable.
The Hover Camera is expected to be priced somewhere south of $600. If you're still interested, you can sign up for the beta via the source link below.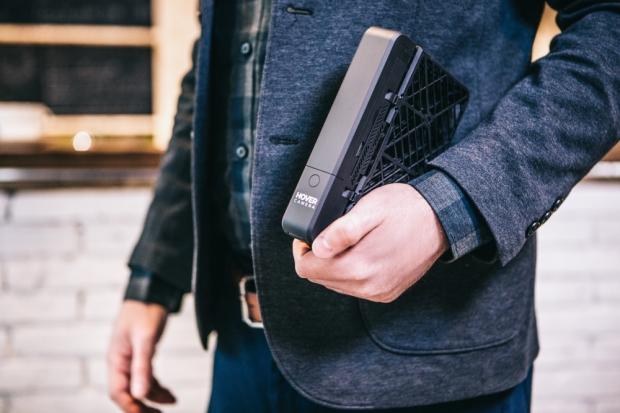 Related Tags