The Electronics Sports League has banned YouPorn's sponsored eSports team.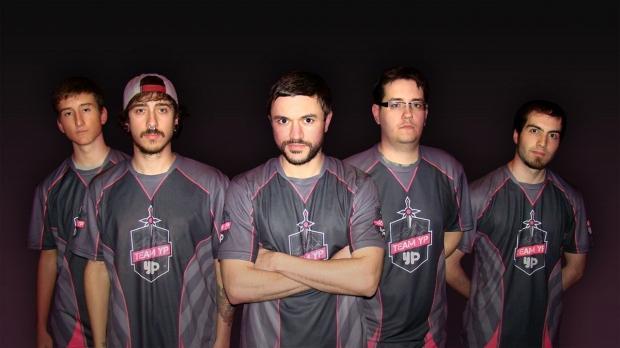 YouPorn's official eSports team Team YP is no longer permitted to compete in sanctioned ESL tournaments. The ESL's regulation isn't new, and it prohibits any sponsors of "widely known for pornographic ... or other adult/mature themes and product" from entering teams in ESL events, thus Team YP--and any teams like it--are barred from ESL competitions. An ESL representative reached out to us to clarify that Team YP has been asked by the ESL to change its name or risk being disqualified from events.
"Advertising pornography is not legal in the markets we operate in, and the vast majority of partners we're working with have strict "no drugs, no alcohol, no pornography" rules that we've contractually taken on board. These aren't new rules, but ones that have been in our rulebooks for a long time. We have spoken to Team YP manager earlier this year and in that conversation we've explained the situation and rules in detail, and offered to look for potential alternatives in a bigger group. At the same time, we're consulting with our legal teams about this. We will inform the team and the management as soon as we have any updates," reads a statement provided to TweakTown by the ESL.
"Team YP hasn't played in any of our professional leagues (ESL One, IEM, Pro League), and this wasn't a clear cut case from the beginning. The rule has been put in place and enforced since more than a year and a half ago, and there are more examples of situations where Team YP has been either asked to change name or warned they won't be able to play/qualify for event under the Team YP flag. However, discussions with the teams have been going on for a long time so it is not like we just decided to enforce it now, they just made it public now."
Team YP's manager affirms that the group is completely "safe work work" despite being funded by YouPorn, and is completely segregated from any kind of adult content.
"I am disappointed that Team YP's growth is being stunted by this decision, not to mention the effect that this will have on our roster of players," the team's manager Claire Fisher said in a statement. "While for some, our participation in esports has been controversial, stopping our players from competing because they are sponsored by us, in spite of Team YP operating as a completely SFW [safe for work] brand, clearly separated from any adult content, seems unfair to say the least."