Some months ago, pornography website 'YouPorn' teased that they were interested in entering the wide world of eSports - speaking publicly on their Twitter about this topic which urged multiple big name players, commentators and personalities throughout various gaming scenes to reply in haste, asking for their game of choice to be supported.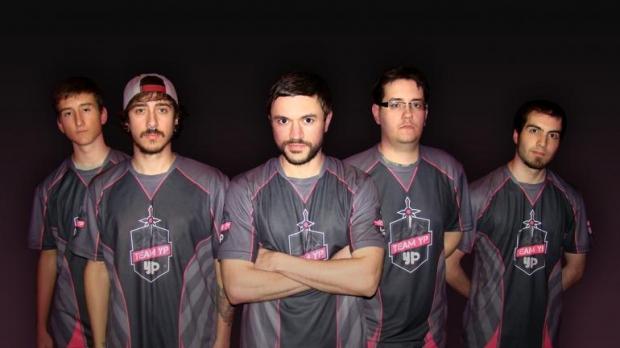 Well it's finally happening as YouPorn has just announced their sponsorship of a Spanish competitive gaming team team named Play2Win.
Although it's always nice to see more sponsors entering the scene, many people have expressed negative opinions on this matter - explaining that although having these kind of sponsors in the gaming world may help provide teams with funding in flights and accommodation, having these companies names associated with gaming might further perpetuate the 'basement nerd' stereotype and also bar competitive gaming from different kinds of A-grade sponsors such as seen in the 'real-world' sporting scene.
It's also interesting to note the team that they've picked up, I'm sure they're fairly decent in their own right, but the organization itself is not of 'world class' ranking. We've been searching for clues as to why this exact team has been acquired, but as of yet we're not certain.
This view is backed up by multiple members of the public, including Tt eSPORTS Germany Marketing manager, Martin Pajenkamp who commented: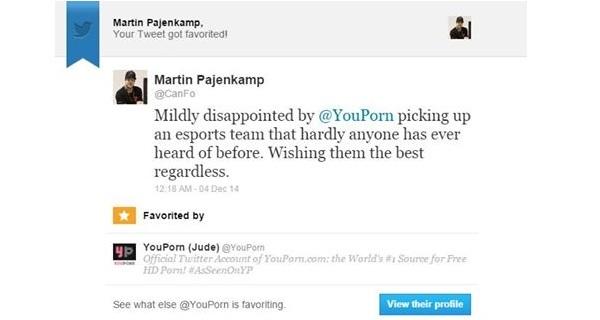 All negativity aside, it's an interesting sponsorship and we're extremely keen to see where it leads. YouPorn is no small site, seeing them bring in millions of hits per day along with large profit margins. There's no telling where they will stop, so don't be surprised if you see more team sponsorships, tournaments or events in the future.
As for official YouPorn statements, their Vice President Brad Burns commented:
"This partnership has been a long time coming, and I believe that with our backing, along with the expertise that each member of Team YP brings to the table on the virtual battlefield, we can succeed in tearing through the competition at this year's Gamergy event."
We will continue to report as the story develops.