Total War: Warhammer will be playable nearly in full at PAX East
Creative Assembly will make Total War: Warhammer available and playable at PAX East, in addition to hosting numerous contests and play sessions.
Published Mon, Apr 11 2016 5:06 PM CDT
|
Updated Tue, Nov 3 2020 12:00 PM CST
Total War: Warhammer is coming even closer to release, and for the what feels like the first time ever (but isn't really), it'll be playable at PAX East for all those fans that are itching to try their hand at the game. The complex Total War controls combined with massive on screen battles could elicit quite the response from fans and non-fans alike.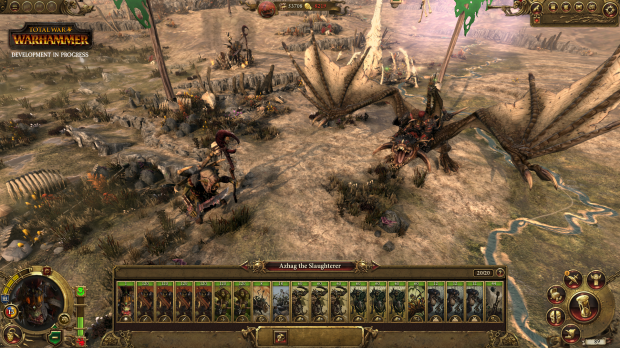 The game will be playable at booth #8109, Friday, Saturday and Sunday from 10AM - 6PM. The booth will also be outfitted with key team members from Creative Assembly aiding you in trying to wander around through the interfaces and combat. As part of the show, they will also be giving presentations showing exclusive new campaign and battle content, along with daily live contests offering fans the chance to play live on stage and win some fantastic prizes.
This version of Warhammer is said to provide the definitive tabletop experience in a digital form. It's precisely the kind of thing that should appeal to the traditional player, except that you don't have to clean up after playing. Well, in the traditional sense at least. The Total War motif should help to make it interesting even if you don't like the underlying lore, letting you engage in massive battles that defy reality, in a good way. Regardless, if you're at PAX East, you should let us know how it plays and if you like it.
Related Tags